Myths and Facts on Botox Therapeutics
August 04, 2022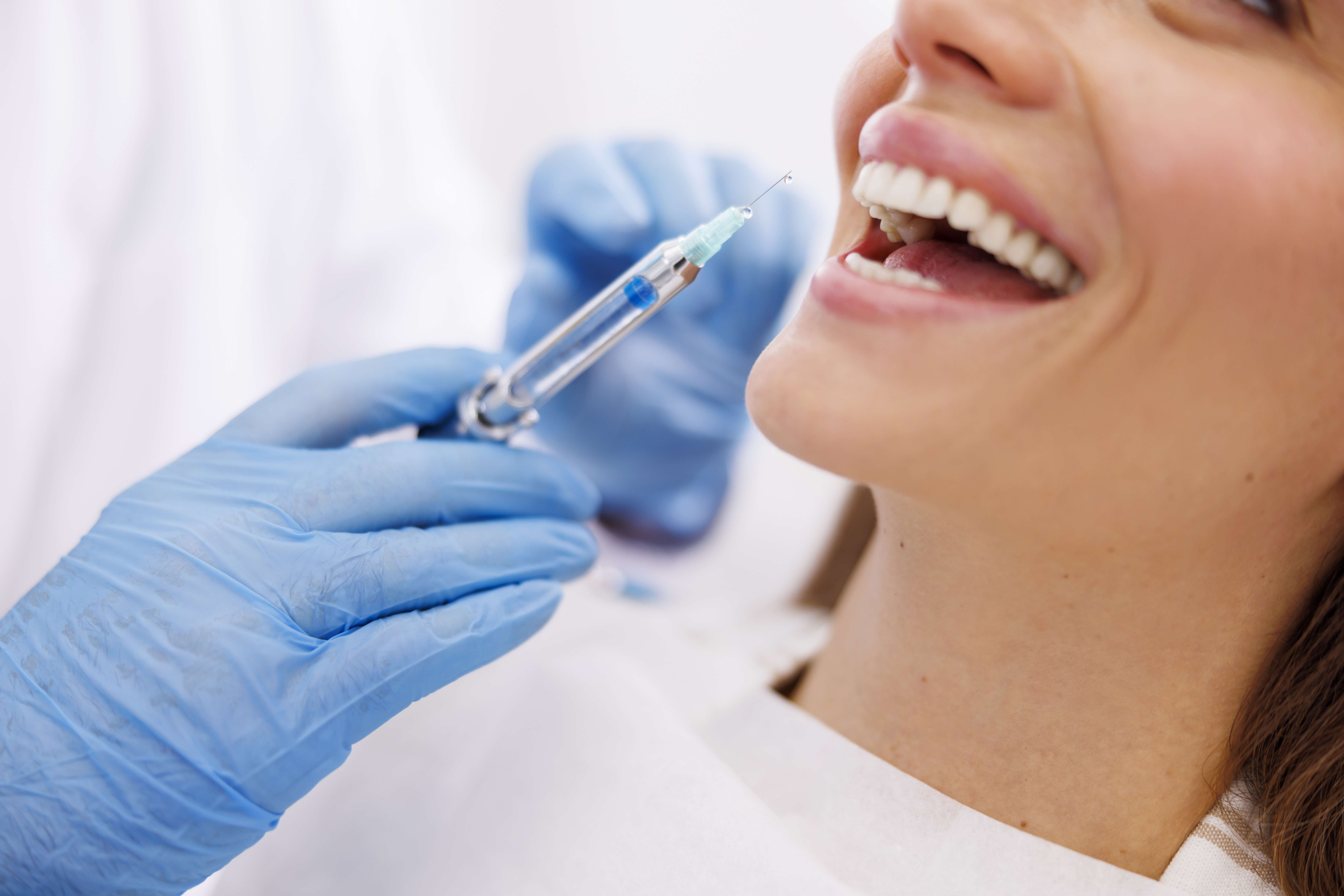 When we think of a Botox treatment, we think of it as a cosmetic solution that helps remove fine lines and wrinkles from our faces to give us a younger appearance. But did you know that Botox, short for botulinum toxin, also has medical therapeutic uses, especially in dentistry?
Due to its minimally invasive nature, Botox therapeutics is used to treat various conditions. However, despite its wide-ranging benefits, this practice is surrounded by myths and misconceptions that prevent people from taking advantage of this superior application over other procedures.
Continue reading to know more about Botox therapeutics, some of its most common myths, and its applications in modern dentistry.
How Is Botox Therapeutics Used In The Dental Industry?
The use of Botox therapeutics in dentistry is not a new phenomenon. It has been used for decades in treating several oral problems with proven results.
Let's look at some of the most common applications of this therapy:
TMJ Disorders
Short for temporomandibular, TMJ disorders are a group of conditions that affect your jaws. It may cause tenderness, facial pain, and difficulty moving the joint. This condition may also lead to pain in the head or the neck, popping noises in the jaws, ear popping, and other symptoms. According to the Toxins Journal, Botox therapeutics is the preferred therapy when other procedures don't work. In this, your dentist will inject the medication into your temple, forehead, or jaw muscles, depending on your symptoms. It helps release jaw pressure and alleviates pain, and reduces muscle spasms.
Bruxism
Teeth grinding is also commonly known as bruxism. It is a habit where one clenches or grinds their teeth, especially during sleep. It not just erodes your enamel but may also lead to pain in the jaws, neck, or head. Botox therapeutics are used to treat people with moderate to severe cases of bruxism. These injections are administered into the cheeks of the patients. Therefore helps reduce the tension in these muscles, which is the primary cause of teeth grinding.
Orthodontic Therapy
Orthodontic treatments, especially those that are invasive, may cause pain and feelings of pressure in some people, primarily due to muscle contractions. This is not just discomforting but may also cause dental phobia in some, further increasing the burden on oral health. Botox therapeutics reduce the intensity and frequency of muscle contractions, thereby reducing the sensation of pain.
Trigeminal Neuralgia
This is often defined as the most painful condition. In this, a person feels sudden and intensely painful sensations on one side of their face. It can be triggered by the simplest of activities like smiling, chewing, talking, or even brushing your teeth. Trigeminal Neuralgia is considered to be a rare condition. It is caused by a blood vessel exerting pressure on the nerves near the stem of your brain. Though it is first treated by medication, Botox therapeutics is said to help people when the first line of treatment cannot help. According to the Medicine Journal, Botox therapeutics have significantly reduced the intensity and frequency of pain attacks in patients with this condition. These injections are administered on the faces of the patients, primarily at the pain site.
Gummy Smile 
This is a condition where one shows too much gum tissue over the top teeth. It is caused due to several reasons, such as a short upper lip, incorrect bite, or developmental problems with the jaws. When Botox therapeutics are injected into the spot between the patient's nose and upper lip, it helps relax the muscles in the upper lip. It reduces the possibility of them rising while smiling.
Common Myths And Facts In Botox Therapeutics
Even though Botox therapeutics have proven to be effective in treating dental issues due to muscle-related problems, the procedure still has some misconceptions. Listed below are some of the most common myths about Botox and their related facts:
Myth 1- Botox Therapeutics is only meant for wrinkles or as an anti-aging treatment. 
Botox is much more than just a muscle-relaxing cosmetic procedure. According to the National Journal of Maxillofacial Surgery, Botox therapeutics have been in clinical use since 1967, especially in dentistry procedures. It has been used for years for treating functional and aesthetic oral disorders with proven results.
Myth 2-Botox Therapeutics is addictive. 
Botox therapeutics is not an addictive treatment. Its popularity is due to its excellent results. This is why people often repeat it. There is no addictive substance in this drug, and it cannot hook people into getting this treatment.
Myth 3-Botox Therapeutics is unsafe. 
According to the Toxins Journal, Botox therapeutics have been approved by the US Food and Drug Administration for use in dentistry procedures. The misconception about it not being safe comes from the thought that it is a botulinum toxin, which is often connected to food poisoning. But the levels of this compound used to make the final product are not high enough to become toxic.
Myth 4- Botox will make you feel and look frozen 
All Botox therapeutics do is gently relax the specific muscles it is injected into. Instead of making you look frozen, your muscles work better and are more flexible, which helps reduce pain and distress.
Myth 5- Botox Therapeutics is painful. 
Botox therapeutics are injected using fine needles, which are much thinner than those used for injecting medicines. This makes the procedure painless.
Myth 6- Botox Therapeutics has a long recovery time 
Botox therapeutics recovery time is just like any other medical procedure. You can expect quick recovery and healing with proper administration and adequate aftercare.
Myth 7- Dentists cannot administer Botox. 
Botox therapeutics can be administered by several medical professionals, including dentists. They have been using this procedure to treat oral issues for decades now. They are the perfectly qualified professionals to administer this procedure. Their knowledge and experience of the anatomy of the facial muscles help in the administration of Botox therapeutics.
The Bottom Line
With these myths debunked, are you ready to relook your oral health? With its proven benefits, Botox therapeutics can go a long way in helping you improve your oral health and get a smile makeover.