Seasonal Spring Foods for Your Oral Health
April 09, 2023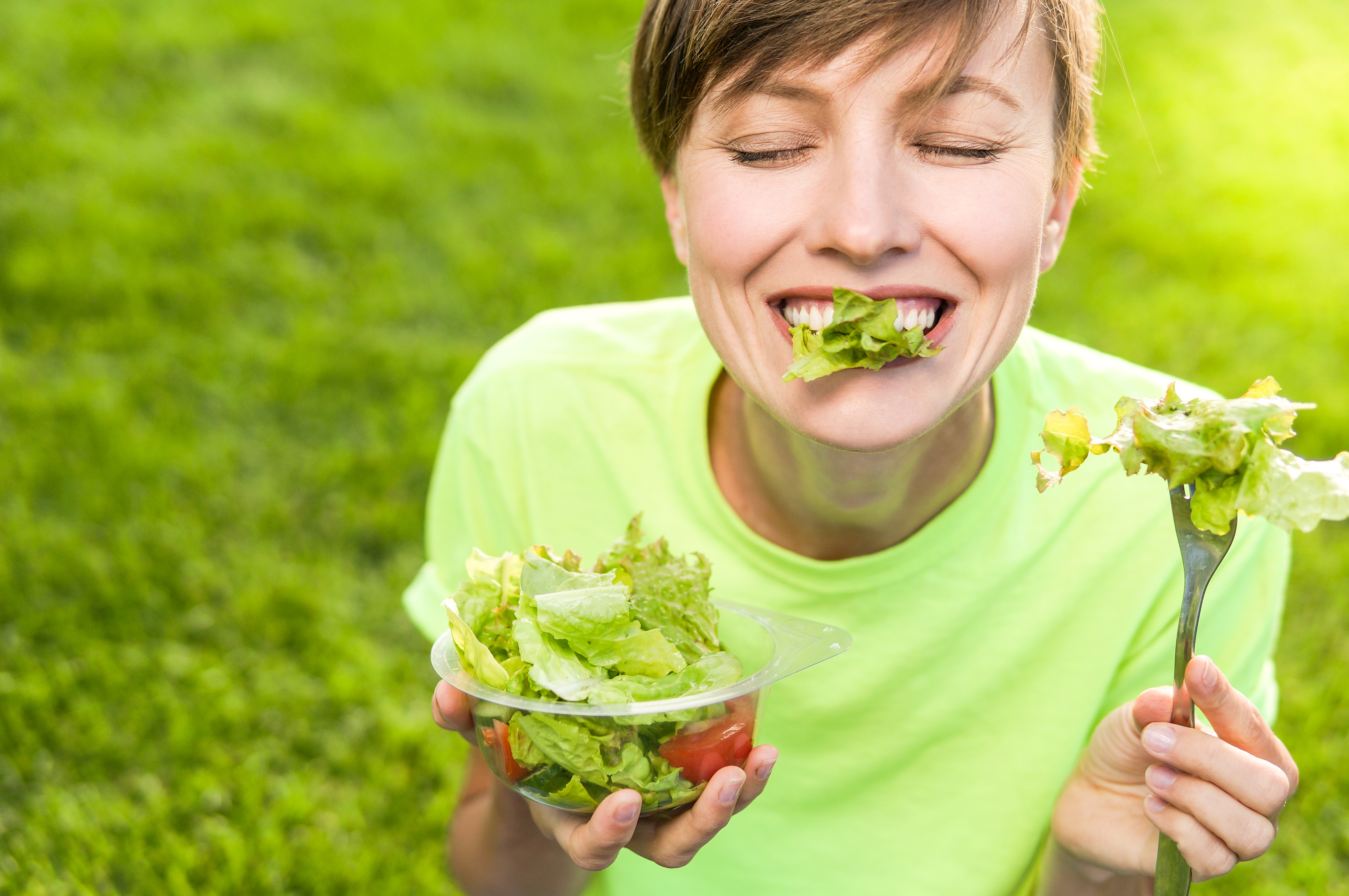 Spring is a time of renewal as well as rejuvenation. Embrace the season by focusing on foods that promote oral health.
This article will explore the top in-season spring foods that are good for your teeth, gums, and breath. From leafy greens to edible flowers and fresh herbs, we'll break down the nutritional benefits of each food and provide tips on how to incorporate them into your diet.
Let's begin.
Edible flowers and fresh herbs
Edible flowers and fresh herbs are a celebration for the eyes and taste buds. They can provide numerous benefits for our dental hygiene.
Mint
Mint has antibacterial properties that freshen breath and is rich in calcium, making it great for adding to salads or making a homemade mouthwash.
Parsley
Chlorophyll in parsley helps freshen breath, and its richness in vitamins A and C strengthens gums. Use it as a garnish, or add it to soups and stews.
Rosemary
Rosemary contains antibacterial and anti-inflammatory properties, which prevent gum disease and protect against cell damage. Use it in roasted meats or marinades.
Sage
With essential oils that fight bacteria, sage helps prevent gum disease and bad breath; its richness in vitamin K makes it an excellent addition to pasta dishes and roasted vegetables.
Moringa
Rich in calcium and vitamin C, Moringa strengthens teeth and gums and prevents inflammation. It is perfect for adding to smoothies or salads.
Hibiscus
Hibiscus is rich in vitamin C, has anti-inflammatory properties, and prevents gum disease. It's ideal for making tea or adding to salads or cocktails.
Caraway
Caraway has antibacterial essential oils and is rich in calcium for healthy teeth and bones. Use it to flavour bread, soups, or stews.
Honeysuckle
The sweet syrup made from honeysuckle flowers is an antibacterial and healthy alternative to sweeteners, perfect for adding to tea, cocktails, or desserts.
Nuts and seeds
Nuts and seeds are nutrient-dense foods that promote oral health.
Almonds
Almonds are rich in calcium, magnesium, and vitamin E, which strengthen teeth and prevent cavities. Add to smoothies or sprinkle on top of salads.
Brazil nuts
Brazil nuts contain selenium, which prevents gum disease and tooth decay. Eat them as a snack or chop them and add them to baked goods.
Walnuts
Rich in omega-3 fatty acids, walnuts can reduce inflammation and prevent periodontitis. Add to oatmeal or salads for a crunchy texture.
Macadamia nuts
Macadamia nuts are high in protein, calcium, and phosphorus, which help build strong teeth and prevent decay. Eat them as a snack or use them in baking.
Leafy greens
Leafy greens are known as the best foods for promoting oral care due to their high nutrient content.
Spinach
Spinach is rich in calcium, folic acid, and vitamin B, which strengthen teeth and prevent gum disease. Add to smoothies or use as a base for salads.
Kale
Kale is packed with antioxidants, which reduce inflammation and protect against periodontitis. Add to soups or use as a base for a nutrient-rich salad.
Lettuce
Lettuce is high in water content, which helps to hydrate the mouth and prevent dry mouth. Use it as a base for salads or as a lettuce wrap for a healthy snack.
Incorporating foods that maintain dental cleaning and oral health can benefit both your smile and overall well-being.
From the calcium-rich almonds to the gum disease-fighting selenium found in Brazil nuts, these foods provide essential vitamins and minerals your entire body needs. By adding hibiscus to your tea or using parsley in your meals, you can also enjoy flavorful, healthy options.
So, go ahead, and give your smile and your body a healthy boost with these delicious options!