Soothing Teething Babies
November 27, 2022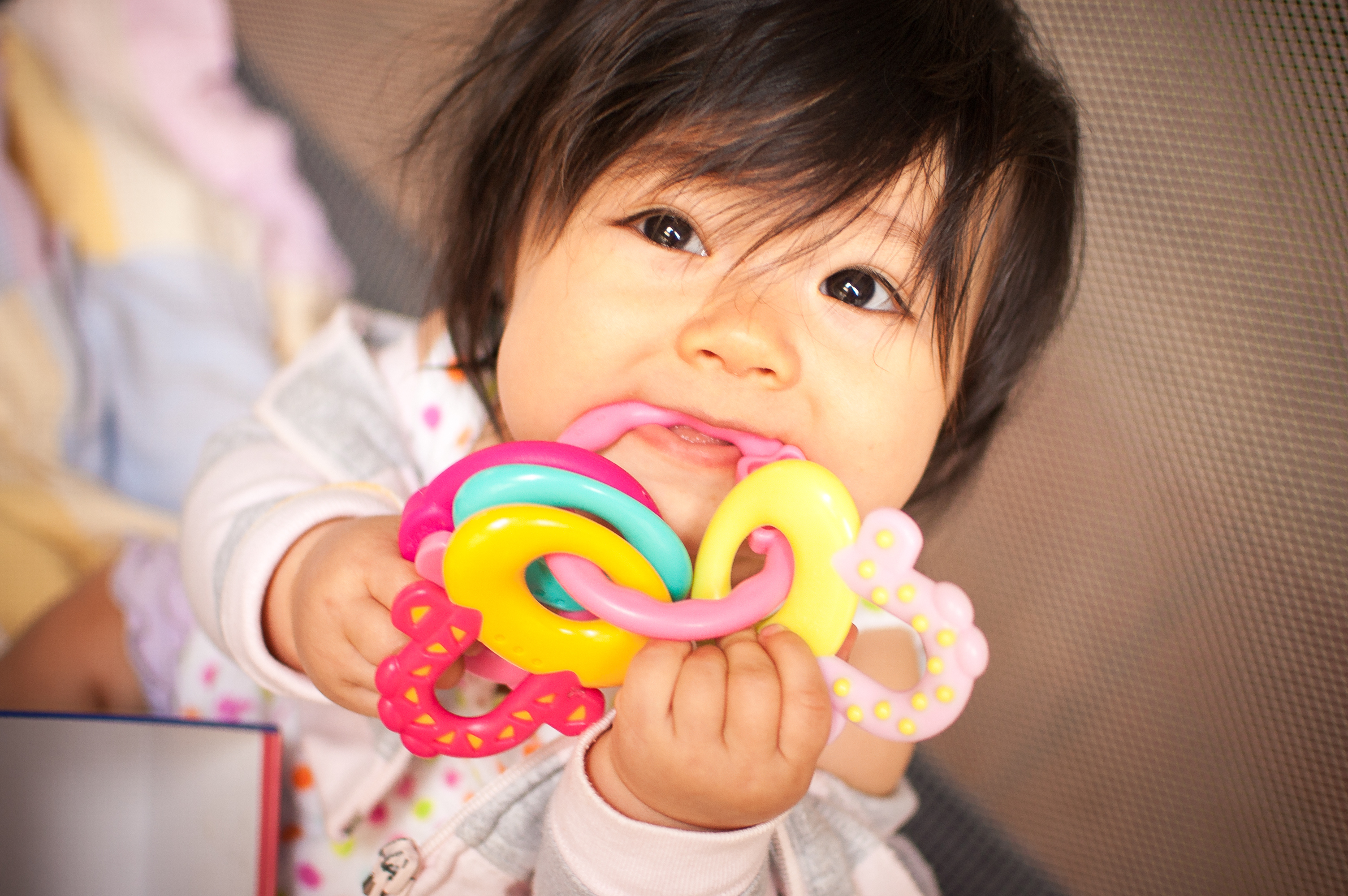 Teething can be extremely uncomfortable for your little ones. And so, it is vital to use the correct methods to reduce their uneasiness and soothe them. Generally, babies start developing teeth when they are about six months old. The teething process continues till they reach the age of two years.
Teething babies
As per pediatric dentistry, a baby's teeth development has the five following stages:
Stage 1: This stage takes place when the babies are between 0-6 months old. Babies are born with a set of twenty teeth that stay below their gums.
Stage 2: When babies are about six months old, their first teeth – the upper and lower incisors- erupt.
Stage 3: During 10 to 14 months of age, babies start developing and erupting their primary molars. These teeth emerge in the back of their mouth and can be accompanied by excessive drooling and loss of appetite.
Stage 4: When babies turn about 16 to 22 months old, their canine teeth will start erupting.
Stage 5: Finally, at the age of about 25 to 33 months, their large molars erupt, and after that, the teething process concludes.
Here are a few common signs and symptoms of teething in babies:
Excessive crankiness and irritability
Swollen and red gums
Excessive drooling
Loss of appetite or decreased appetite
The urge to bite and chew things around them
Safe ways to soothe teething babies
Pediatric dentists recommend the following ways to soothe your teething babies:
Massage their gums with a wet cloth. It reduces inflammation.
Feed them cold foods like applesauce, chilled fruits, yogurt, etc. Cold foods give a soothing sensation to their gums and are easier to eat during this time.
You can also give them cool items like chilled teethers or baby spoons.
In case your baby is struggling with too much pain or discomfort, ask your pediatric dentist for over-the-counter medications.
Along with using the above soothing methods, it is also essential to avoid the following things:
Avoid teething instruments like bracelets and necklaces as they have a risk of strangulation or choking.
Further, you should also avoid herbal products, frozen items, teething gels, and theaters filled with gels. There are no studies in pediatric dentistry that have found these things to be effective. In fact, they can have long-term side effects on your baby's health.
Caring for babies' gums and first teeth
A good oral hygiene routine is important for keeping your baby's gum healthy and strong.
Start dental care before their first tooth appears. When your baby is roughly three months old, you can gently wipe their gums with a clean cloth twice a day. This will prepare them for brushing once their teeth start growing.
Once their first tooth appears, you can gently brush it with a soft washcloth.
Introduce a toothbrush to your baby gradually.
At Ashraf Dentistry, we recommend scheduling your baby's first visit to a dentist before they turn one year old. If unsure, you can call your pediatric dentist to discuss your baby's dental health and schedule a visit accordingly.
So there you have it – the safest ways to soothe teething babies. Make sure to use the methods mentioned above; we are confident they will help your little one feel more comfortable and less cranky.
In case nothing works and your baby has a fever and increased gum soreness, make sure to visit a pediatric dentist. Contact Ashraf Dentistry today for more information.