Spring Break! How to Keep Your Smile Healthy on Vacation
March 10, 2023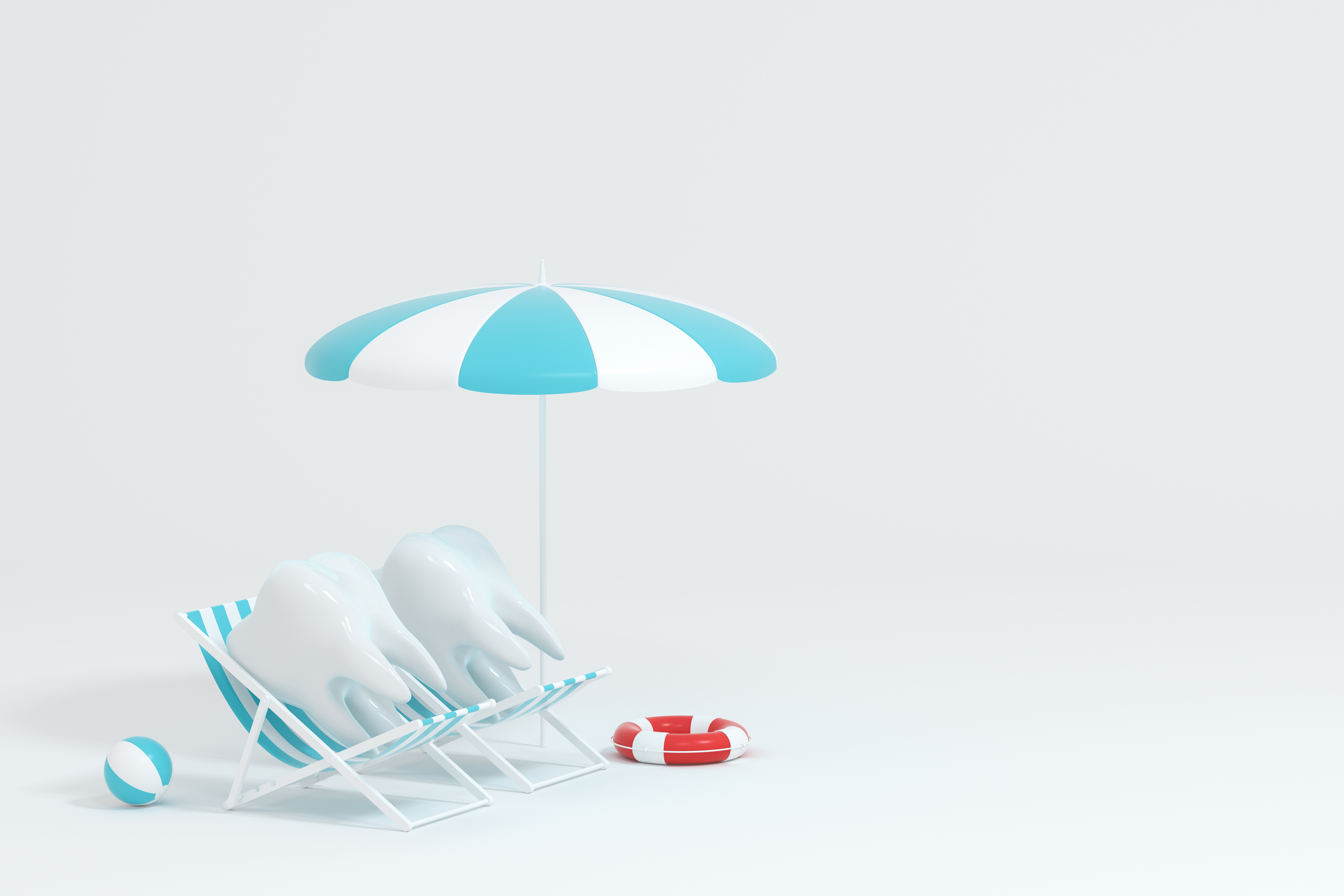 Spring break is a great time to spend with your family and loved ones. This is usually the month when you are trying to balance multiple tasks along with vacation planning. That is why being careful about your oral care is even more important! Here are some pointers to help you maintain your oral hygiene even when you are out and about.  
Stay hydrated with water
Make water your favourite drink to ensure your oral hygiene is in mint condition, even on vacation. Carry a travel bottle, so you do not have to spend time looking for water. Staying hydrated will help you stave off bad breath and help with oral care.
Bring the essentials
If you travel for work or tend to go on a personal trip now and then, it is prudent to have a separate dental kit handy. This should include travel-size toothpaste, mouthwash, floss, and a toothbrush. Carry this on your vacation to ensure you have all the products you usually use for your oral hygiene routine. You may be off work, but your pearly whites aren't!
Keeping your oral care tools in a safe and clean place, with each product having a protective cover, is essential while you travel. Dropping a toothbrush just like that in your luggage or purse exposes it to germs and bacteria.
Lip balm with SPF
When our lips are dry, they crack up, and to moisten them, we tend to lick our lips. This is not good for your lips or mouth, leading to dehydration. Carry an SPF 15-30 lip balm wherever you go, and keep applying it over your lips at regular intervals.
Don't forget the healthy options on the menu or at the buffet
Generally, we tend to treat our vacations as cheat days and allow ourselves to eat what we would typically avoid. We understand this need to let loose. But still, be mindful to prevent binge snacking on unhealthy snacks. Since your chompers will be working overtime, help them out by eating some 'good for teeth' food like veggies with hummus, leafy greens, yogurt, cheese, and nuts. Whatever you eat, do follow a short but thorough dental cleaning process after every meal and snack.
Book a dental visit before you leave
Call your dentist to ensure your oral health is in top shape, and book a thorough check-up and dental cleaning. Try and fit this in at least one week before you are set to travel. This will give you enough time to complete any procedures in case your dentist finds an issue.
Bring your night guard and a sports guard
Vacations can get stressful unknowingly. With all the travel, sightseeing, and change in temperature, your body takes its toll. This, in turn, aggravates teeth grinding or clenching while you are asleep. So make sure to carry your night guard with its protective casing and cleaner.
If you do not use a mouth guard regularly, get in touch with your dentist and have a customized night guard made. They are much more durable and will be comfortable to use.
While taking care of your entire family, remember to take care of yourself. Make that dental cleaning appointment today. We wish you a safe travel and a fun-tastic vacation!