The 101 on Fluoride
September 22, 2022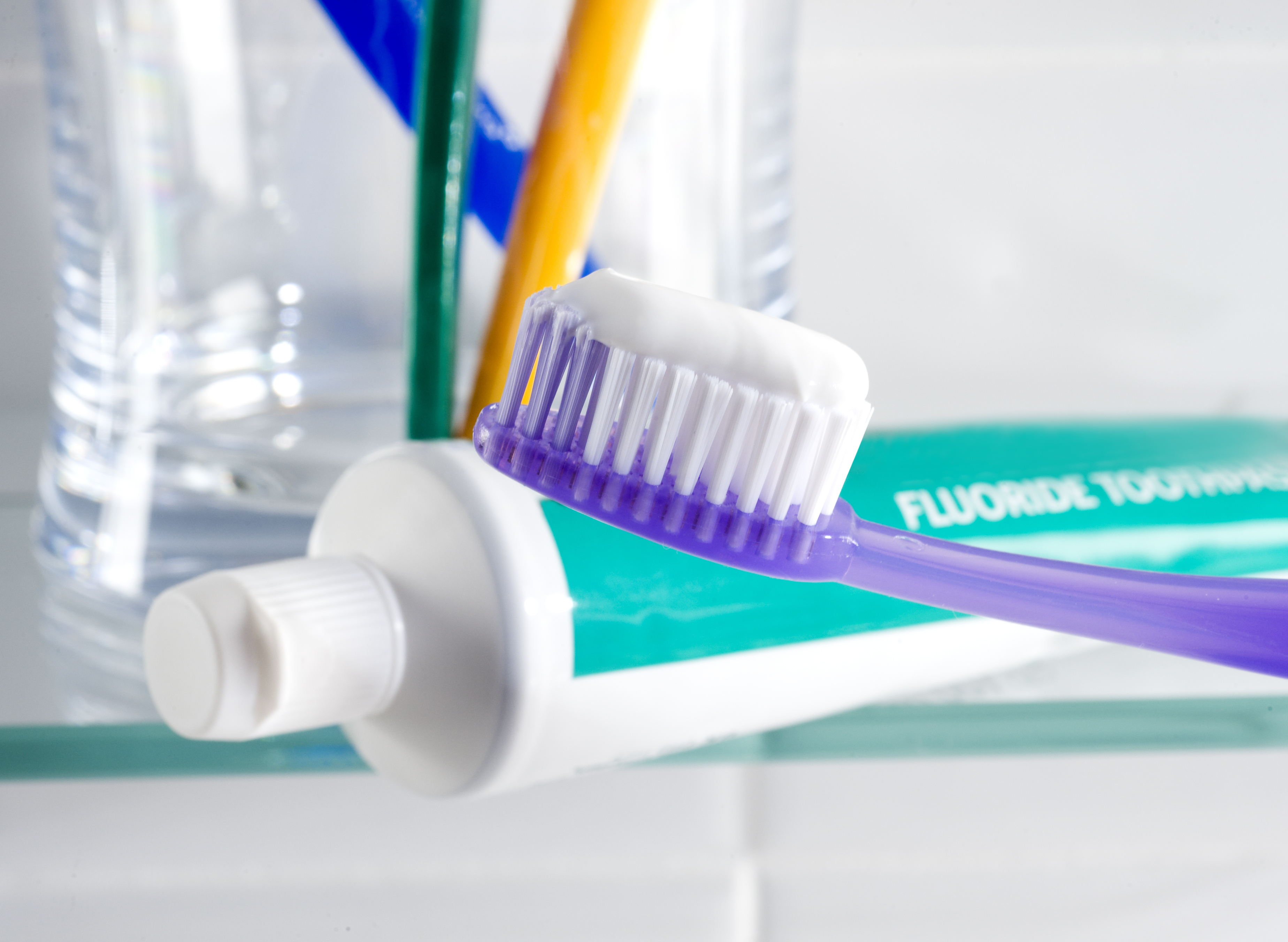 Fluoride is derived from the 13th most abundant element in nature, Fluorine. It naturally appears in the environment in the form of water and air. However, water is considered a vital dietary source of fluoride. In the 20th century, community water fluoridation was announced as one of the best public health achievements. Since this method was not feasible, especially in rural areas, experts like researchers and public policy makers started introducing fluoride to the general public through various methods. The various forms included adding fluoride to milk, toothpaste, and table salt.
Benefits of Fluoride
Although fluoride is typically added to foods and water, a dentist recommends that it be directly applied to the teeth through fluoridated mouth rinses and toothpaste. Mouth rinses generally contain fluoride in lower concentrations. However, more substantial concentrations need a dentist's prescription. Fluoride supplements like tablets and liquids are available in markets and must be prescribed by a dentist or pediatric dentist.
The benefits of fluoride to teeth are mentioned below,
It protects teeth against decay which helps to strengthen the developing enamel.
It slowdowns the loss of minerals and acid production of bacteria caused by plaque.
It protects teeth against demineralization and promotes remineralization.
It reverses early signs of tooth decay.
It prevents cavities and the growth of harmful oral bacteria.
While fluoride is a naturally occurring compound, the intake of lower or higher fluoride concentrations can take a toll on your tooth health. The intake of lower fluoride concentrations leads to several health issues, including bone cancer, arthritis, and kidney-related diseases. The intake of higher fluoride concentrations leads to health issues, namely dental fluorosis and skeletal fluorosis, which occur when we consume too much fluoride. Dental fluorosis is generally observed in children under the age of eight as they tend to swallow toothpaste. It occurs when a child consumes excessive fluoride during the formation of teeth under the gums, resulting in white spots on the surface of the teeth. Skeletal fluorosis occurs due to long-term exposure to excessive fluoride, primarily through drinking water and sometimes swallowing toothpaste. Various reasons for higher fluoride in water sources include naturally large geologic deposits and accidental contamination from explosions or fires. Skeletal fluorosis involves weakening bones, including symptoms like stiffness and joint pains.
Dentists are worried about people opting for fluoride-free or natural toothpaste, as they don't prove cavity prevention and only whiten the surface of teeth. Dentists will typically always recommend toothpaste that contains fluoride for oral hygiene. However, fluoride-free toothpaste can be recommended to people in very exemptional cases. For example, the person is allergenic to fluoride or due to swallowing habits (especially in children).
How to safely use fluoride
As per the data highlighted by the World Health Organization (WHO), it is found that around 2.4 billion people globally suffer from permanent dental caries, among which 486 million are children. As per studies, dental inequalities are evident when children (living in poorer countries) consuming non-fluoridated drinking water tend to get affected with tooth decay five times more than children consuming drinking water in fluoridated areas. When researching fluoride, it is best to discuss their views on fluoride in drinking water with your dentist or family physician.
When encouraging oral hygiene habits, it is recommended to supervise the children when they brush their teeth to ensure they won't swallow toothpaste. Using concentrated fluoride oral health products must be under the supervision or advice of a dentist or pediatric dentist for young ones to use fluoride safely.
Before receiving a fluoride treatment, you must give the dentist or pediatric dentist details of your or the child's health history. Fluoride treatment involves the direct application of highly concentrated foam, varnish, or gel through a brush, swab, mouthwash, or tray.
Before a dental cleaning or filling treatment, be sure to discuss any concerns related to fluoride and fluoride treatments.
As recommended by dentists, people need to use toothpaste that receives a seal of acceptance, like the ADA seal of acceptance in the United States. Children under the age of two are recommended to use not more than a grain-of-rice-sized amount of toothpaste.
To protect your enamel, please follow the recommended tips mentioned below:
Avoid eating drinks and acidic foods.
Eat lots of veggies, fruits, and dairy products
Don't overbrush and avoid grinding your teeth
Go for regular dental check-ups
Avoid swimming in chlorinated pools
Have more questions on fluoride? Contact Ashraf Dentistry today!