The advantages of Invisalign
May 22, 2022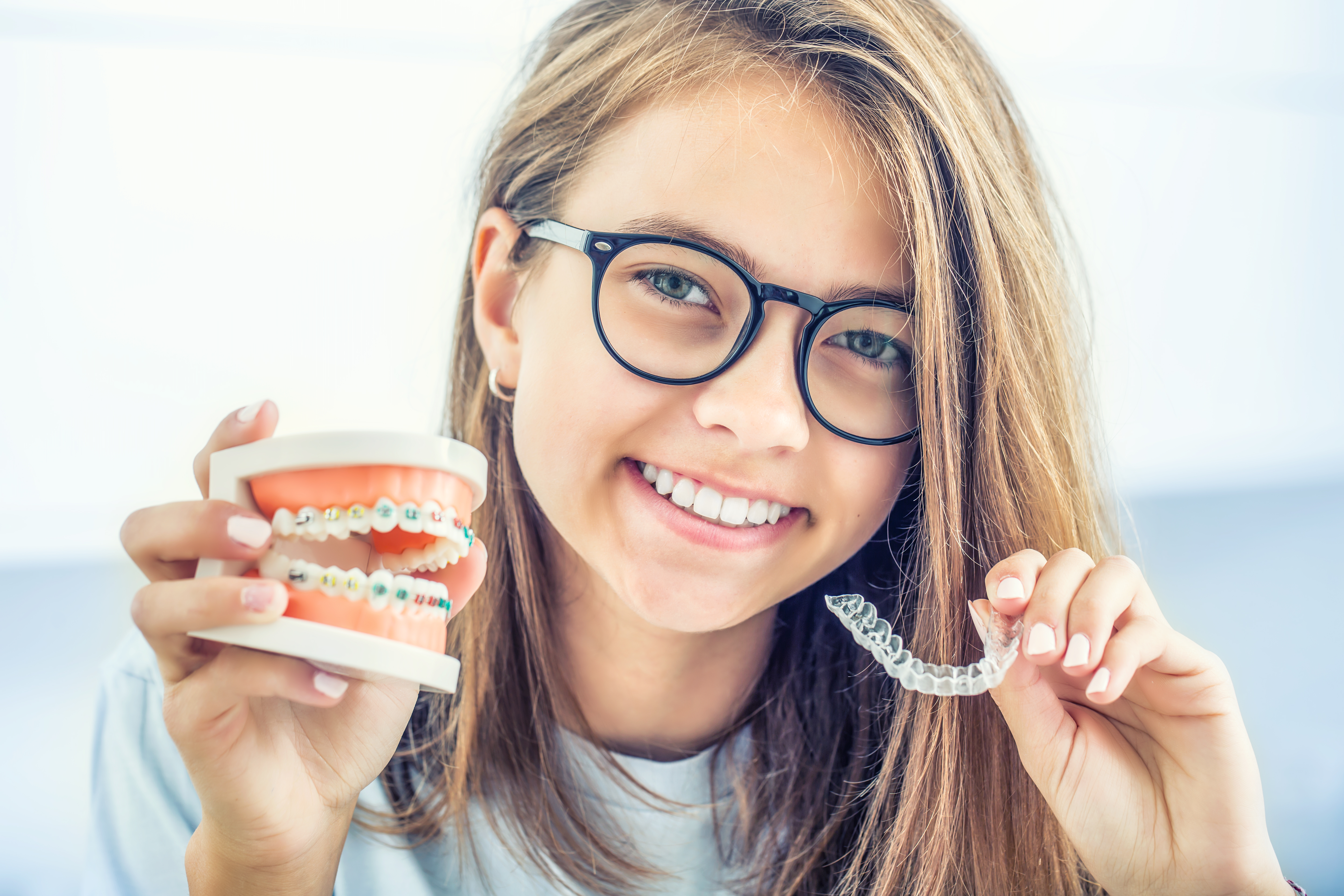 Do you have misaligned teeth and want to make them perfect?
There are two options when you are exposed to such a situation. One is using metal braces that can make your gums sensitive, and the other is clear aligners. Over the past few decades, clear aligners have become increasingly popular as a way to realign or straighten your teeth. Invisalign– which was launched in the market by Align Technology in 1998– is the oldest and most well-known transparent aligner product.
What is Invisalign?
Invisalign is a teeth-straightening treatment that gradually uses a series of clear plastic aligners to gradually shift your teeth into place. These are almost invisible and snugly fit around your teeth. It is an excellent option for people who want a corrected smile but don't want to wear metal braces.
Benefits of Invisalign
The following are some perks of Invisalign clear aligners.
#1 Removeable
The most exciting aspect of Invisalign is that it does not impose any dietary limitations. When you use braces to correct your teeth, you won't be able to eat a variety of foods. Some of your favorite food may be on the list. You must avoid foods that are overly sticky or difficult to chew. Thankfully, you can eat whatever you want with Invisalign. All you have to do now is remove your tray.
#2 Comfortable
Wearing Invisalign is far more than comfortable. You won't have to worry about uncomfortable chipping or wounds in your mouth because there are no wires or frames. They have a smooth finish and won't irritate your mouth.
#3 Easy to maintain
Fortunately, unlike metal braces, Invisalign plates are simple to keep and manage. They don't interfere with your daily oral hygiene regimen.
Dentists advise a few things to keep your Invisalign in good shape, including getting into the practice of washing your aligners regularly. Always take out your aligners before meals, keep your Invisalign trays in their container, and stay away from sugary beverages.
#4 Easy on the eyes
The majority of individuals think that Invisalign braces are far more appealing than traditional metal braces. This is true; they complement facial features, are not as noticeable, and still allow you to achieve a beautiful smile.
#5 Resolve overcrowding and bite issues
Invisalign can help correct mild overbite issues. Sometimes, you may also suffer from bite issues while chewing your food wearing metal braces. Invisalign can be removed, and you can avoid such problems.
#6 Non-invasive
Invisalign is a non-invasive and simple orthodontic procedure that employs a series of clear made-to-order removable aligners that fit around your teeth pleasantly. These aligners apply gentle, controllable pressure to move your teeth into their new position.
Invisalign vs. Traditional Braces
Let's compare Invisalign with traditional braces to see which one is more effective.
#1 Cost
If you have concerns regarding the cost of treatment, discuss pricing with your dentist and dental staff, there may be something they can arrange to ease your worries. Braces range in price from $2,500 to $8,000. Invisalign costs vary based on the number of trays necessary. The cost of Invisalign can vary from $3,500 to $8,000.
#2 Comfort
Invisalign puts less stress on the teeth; generally, it is more pleasant than metal braces. Rough edges on braces can injure the inside lips and mouth, resulting in bleeding or uncomfortable sensations. On the other hand, Invisalign is very comfortable and won't cause any issues to the oral cavity.
#3 Brushing is simple.
Invisalign allows you to brush and thoroughly maintain oral hygiene after removing the mouthpiece. There is no need for traditional braces' time-consuming and difficult oral care.
The Invisalign procedure straightens your teeth over 12 to 18 months using a series of aligners. After you've completed the last tray of cosmetic dentistry, your dentist will advise you to wear retainers. These retainers keep your teeth from reverting to their previous positions. They give you a pleasant smile while also straightening your teeth. Want to hear more? Contact us today for more information!