The Impact of Breastfeeding on Jaw Development
November 15, 2023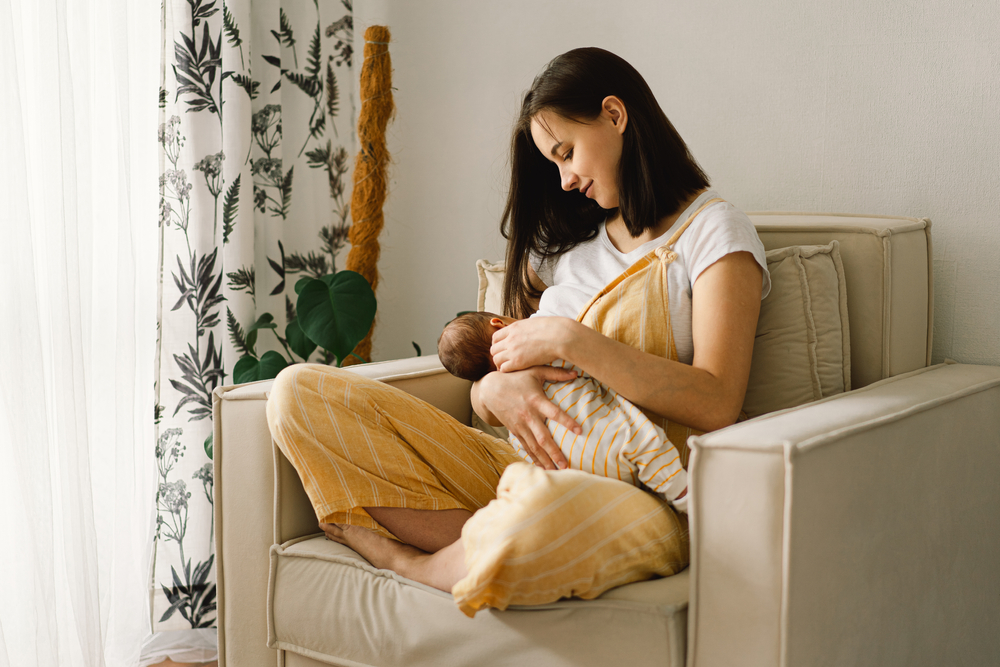 Breastfeeding is often celebrated as a vital stepping-stone towards achieving optimal oral health in children from a tender age. The domain of Pediatric dentistry is rich with insights into how early feeding habits lay the foundation for a child's dental wellness. This article shares insights regarding the deeper relationship between breastfeeding and jaw development, featuring expert insights from Ashraf Dentistry. (Source: Ask The Dentist, Breastfeeding & Jaw Development: How to Prevent Braces, by Mark Burhenne, DDS on October 26, 2021, https://askthedentist.com/breastfeeding-jaw-development/ ).
How does breastfeeding impact jaw development?
Breastfeeding is a natural exercise that engages numerous facial muscles, contributing to the natural development and alignment of the jaw. The referenced article reveals that the suckling action during breastfeeding nurtures the growth and proper positioning of the jaw, which is fundamental for excellent oral health.
"Breastfeeding is a cornerstone for achieving desirable dental development in children," observes a pediatric dentist at Ashraf Dentistry in Toronto. "The act of suckling exercises the muscle groups in the face and jaw, promoting symmetric jaw growth and minimizing the likelihood of alignment challenges as the child grows."
Breastfeeding and Orthodontic Growth
The trajectory of orthodontic growth is significantly swayed by the early stages of jaw development. The article suggests that children who breastfeed may have a reduced necessity for orthodontic interventions later in life.
"Breastfeeding serves dual purposes: nourishment and a natural workout for a child's developing oral cavity," articulates an expert at Ashraf Dentistry. "The functional demands during breastfeeding foster a conducive environment for healthy orthodontic growth, potentially lessening the necessity for orthodontic corrections in the future."
Breastfeeding and Sleep-Disordered Breathing
Sleep-Disordered Breathing (SDB) in children may trigger behavioral and developmental challenges. The act of breastfeeding can significantly mitigate the risks associated with SDB, as discussed in the article.
"Breastfeeding aids in establishing a correct jaw alignment and encouraging nasal breathing, acting as a natural deterrent against Sleep-Disordered Breathing," elucidates a pediatric dentist from Ashraf Dentistry. "A well-aligned jaw facilitates unobstructed airflow, which is paramount for ensuring healthy sleep patterns in children."
Breastfeeding and Cavities
Breastfeeding is crucial for jaw development, yet maintaining a solid oral hygiene regimen is essential to averting cavities. The article shares that shorter breastfeeding times are linked to higher rates of obesity, the common cold, and asthma. This is essential information to note, as poor diet and mouth breathing increase the risk of cavities.
"It's imperative to instill a robust oral hygiene routine from an early age; the lactose present in breast milk could foster tooth decay if oral hygiene is overlooked.," recommends a pediatric dentist at Ashraf Dentistry. "While breastfeeding is laden with developmental benefits, integrating a dental care routine concurrently is vital to safeguard the child's oral health from potential cavities."
How long should you breastfeed?
The duration of breastfeeding can vary widely among different children. However, the article advocates for continuing breastfeeding as long as it is beneficial for both the mother and the child.
"The decision on the duration of breastfeeding is indeed a personal one, yet extending breastfeeding alongside the introduction of a balanced diet can continue to offer dental advantages," opines an expert at Ashraf Dentistry. "Engaging with a pediatric dentist can yield personalized advice, ensuring each child's unique dental needs are met adequately."
Common Breastfeeding Problems & Solutions
Despite being a natural process, breastfeeding can present hurdles that may adversely impact a child's oral health. The article suggests confiding in a community of moms to find encouragement, particularly with breastfeeding difficulties.
"Encountering challenges during breastfeeding is common, yet addressing these effectively is crucial for the child's oral health. The article shares the example of latching issues, which could result from lip or tongue tie. Having these addressed early on can set the path for development. ," stresses a pediatric dentist at Ashraf Dentistry. "Procuring professional counsel can ensure the child reaps the full benefits of breastfeeding, setting a solid foundation for a flourishing oral future."
Breastfeeding's profound influence on a child's jaw development and overall oral health is crystal clear through the lens of pediatric dentistry. The seasoned experts at Ashraf Dentistry, a notable Pediatric dentist in Toronto, illuminate how this primal act can significantly diminish the risk of encountering dental issues in the future. Through their seasoned perspectives, the path to achieving and maintaining exemplary oral health right from infancy is demystified.