The Role of Sedation Dentistry in Overcoming Dental Fears
October 06, 2023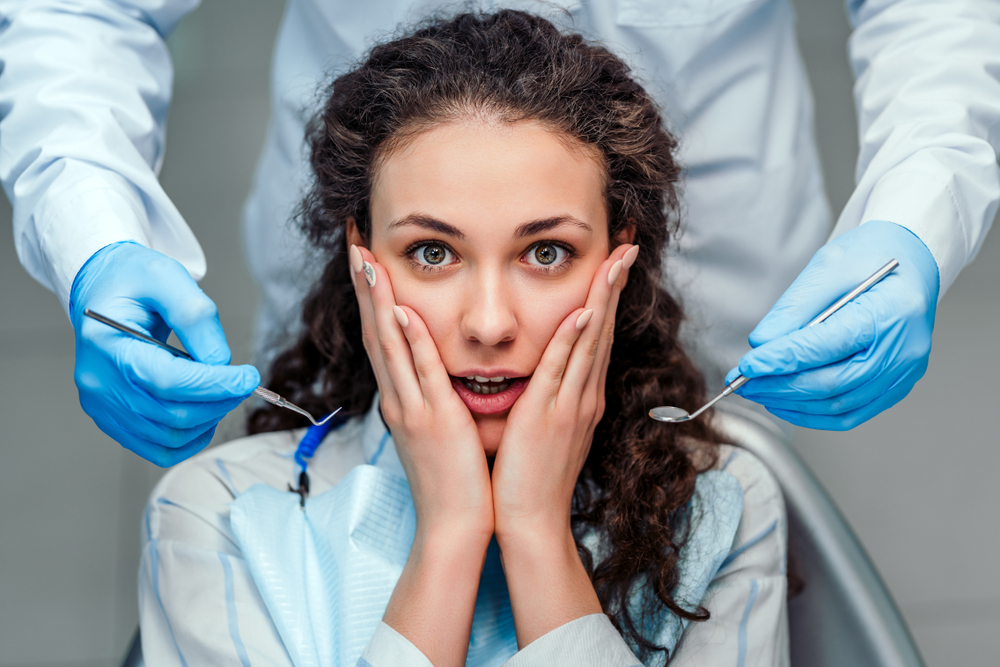 Dental fears, or dental anxiety and phobia, are common phenomena affecting a significant proportion of the global population. These fears often lead to delayed dental visits and avoidance of essential treatments, negatively impacting oral health and overall well-being. Fortunately, sedation dentistry has emerged as a practical solution for managing such fears. Today's article will focus on the role of sedation dentistry, with a particular emphasis on its application in Toronto, in helping patients overcome dental fears.
Understanding Dental Anxiety
Dental anxiety and phobia encompass a range of emotional responses, from slight unease to debilitating fear, towards dental procedures. These fears may stem from past traumatic experiences, fear of pain, embarrassment, or loss of personal space. Dental anxiety quite often results in avoidance of dental treatments, leading to deteriorating oral health. Common signs include increased heart rate, sweating, visible distress, and in extreme cases, panic attacks.
Sedation Dentistry Explained
Sedation dentistry uses a specific type of medication to help patients relax during dental procedures. There are several types of sedation used, including nitrous oxide ("laughing gas"), oral sedation, and intravenous sedation. The sedation allows patients to feel calm and relaxed, reducing anxiety. In Toronto, and indeed all over the world, sedation dentistry is administered by trained professionals who prioritize patient safety and comfort.
Benefits of Sedation Dentistry
Sedation dentistry serves as a significant encourager for regular dental visits and adherence to treatment plans. It helps reduce patient stress and anxiety, creating a more relaxed and comfortable dental experience. Sedation dentistry also allows dentists, including emergency dentists in Toronto, to perform complex procedures in a relaxed environment, enhancing the overall quality of care.
Suitability and Safety
Sedation dentistry can benefit anyone with dental anxiety or phobia, individuals with a low pain threshold, and those undergoing extensive procedures. Before administering sedation, dentists perform a thorough patient evaluation, including medical history and current medications. When administered by qualified practitioners, like those in Toronto dentistry, sedation is safe and significantly improves the dental experience.
Success Stories and Patient Experiences
Numerous patients have successfully overcome their dental fears through sedation dentistry. Their testimonials and feedback highlight the transformative power of sedation, helping them shift from fear to a place of comfort and peace during dental procedures.
Addressing Misconceptions
Misconceptions about sedation dentistry may include beliefs that it's dangerous, unnecessary, or only for complex surgeries. However, when appropriately administered by professionals, sedation is safe, useful for a variety of procedures, and significantly improves the patient's dental experience.
Importance of Open Communication
Open communication between dentists and patients is vital in addressing fears and concerns. Dentists, especially at Toronto dentistry, strive to create a supportive, non-judgmental environment where patients feel comfortable discussing their fears and expectations.
Integrative Approaches
In addition to sedation, other relaxation techniques, such as listening to music, aromatherapy, and psychological counseling, can also help patients manage dental fears. A holistic approach can be combined, yielding the best results.
Overcoming Barriers to Dental Care
Sedation dentistry can bridge the gap for those who have avoided dental visits for years due to fear. It also underscores the importance of regular dental check-ups and preventive care to prevent future complications. For instance, emergency dentist services in Toronto offer sedation dentistry to ensure everyone gets the dental care they need, regardless of their fear level.
In conclusion, sedation dentistry plays a crucial role in alleviating dental fears, enabling patients to receive the dental care they need. The practice, especially prevalent in Toronto dentistry, is instrumental in improving oral health and general well-being. If you've been avoiding the dentist due to fear, it's time to consider sedation dentistry. After all, your smile is too precious to be hidden behind dental fears.
Contact Ashraf Dentistry today for more information on sedation dentistry.