The Royal Treatment, Restorative Solutions- Crowns and Bridges
November 10, 2022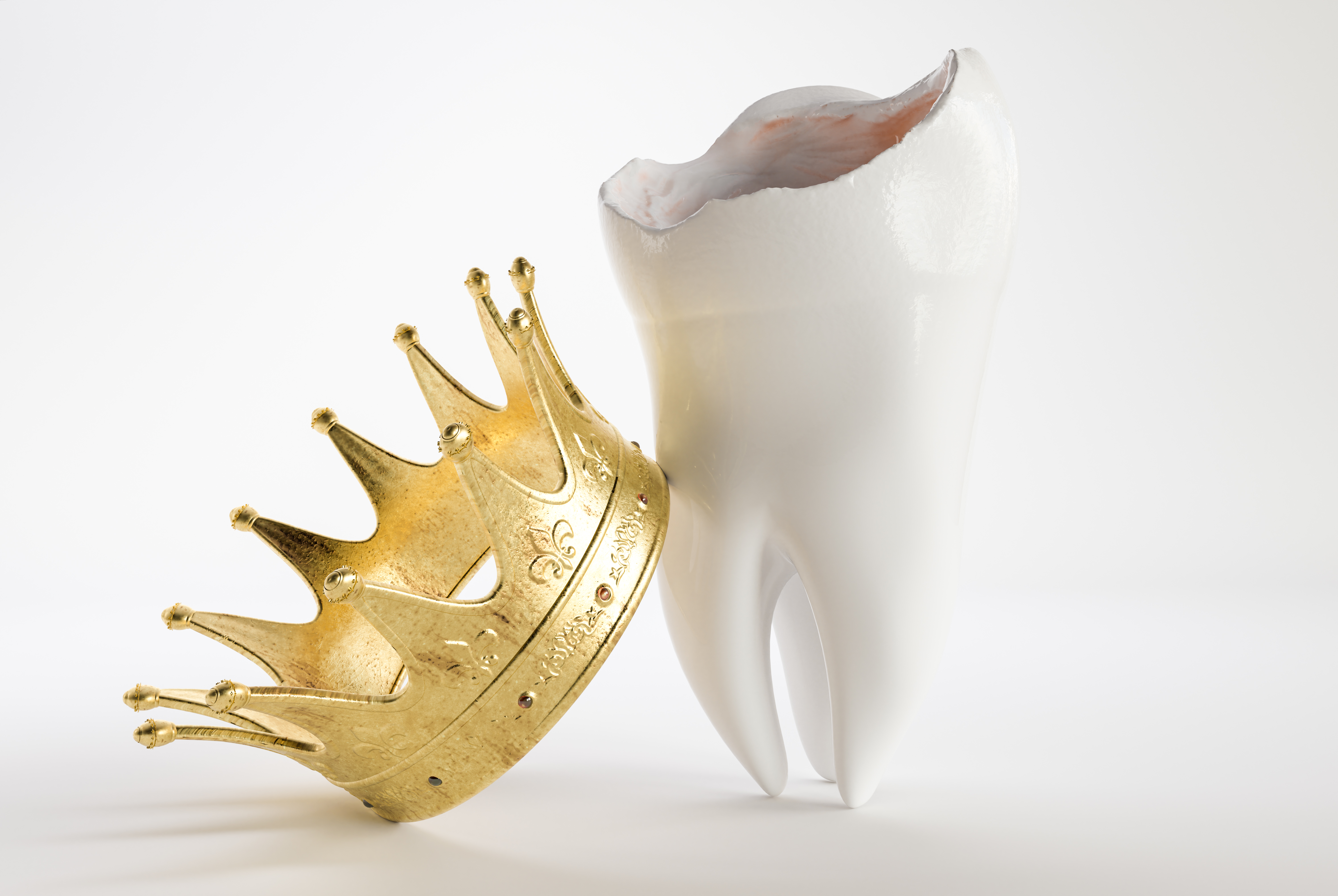 Restorative dentistry aims to replace or repair broken or missing teeth. These treatments enhance the function and health of your teeth.
What is dental restoration?
Restorative dentistry is different from cosmetic dentistry. While cosmetic dentistry focuses on improving your smile, restorative dentistry is focused on enhancing oral function and health. Your dentist may recommend dental restoration procedures if your teeth are unhealthy, damaged, decayed, discolored, crooked, and worn.
The advantages of dental restoration include the following:
Restores health of damaged teeth
Replaces missing teeth
Enhances speaking, chewing, and eating
Provides cosmetic advantage
Crowns and bridges are the most common types of dental restoration procedures. Other dental restoration techniques include:
Inlays-onlays: They are used to fill cavities. An inlay fixes hollows and cavities between a tooth's cusps. An onlay fills a larger region, including the cusps.
Root canal therapy: This technique is necessary in case of infections. The process involves cleaning and disinfecting the tooth's inside, filling the canal, and sealing them.
Implants are used to replace a tooth root and function as natural teeth when used with a crown.
Veneers: These tooth-colored, thin shells, often made of resin-composite or porcelain materials, are used for treating discolored, broken, or chipped teeth.
All about crowns
A dental crown is a cap used to cover the entire tooth. Usually, this treatment is used to improve a tooth's function, strengthen it, or restore its size and shape. A successful treatment results in the crown being correctly positioned and completely wrapping the tooth for protection.
Crowns are needed for:
cavities that cannot be filled
implants that need to be covered
teeth with cracks, wear, or weakness
restoration following root canals
poorly shaped or discolored teeth
decayed baby teeth due to poor dental hygiene
Porcelain crowns give a natural look, whereas zirconia crowns are durable, strong, and aesthetically pleasing. To increase the life of dental crowns:
brush teeth two times a day and floss daily
avoid things like chewing ice or eating hard candies
A popular choice of dental crown is CEREC crowns. Advantages of CEREC® Restorations include:
the procedure can be done on the same day, and no return visits are required
strong and long-lasting
good aesthetics
no silicon impressions are needed since CEREC® 3D software creates a 3-D model
metal free
Ashraf Dentistry offers CEREC® Restorations for implants, inlays, onlays, veneers, partial crowns, and crowns for anterior and posterior teeth.
All about dental bridges
Dental bridges, lasting around five to seven years, are used to replace one or more lost teeth by using artificial teeth to bridge the gap. A bridge is often comprised of crowns on each side of an absent tooth that support the fake tooth. The different types include:
traditional: has a crown at both sides of the false tooth
Cantilever: When a natural tooth is only on one side, false teeth are secured by a solitary crown on that tooth.
Maryland: uses metal or porcelain frameworks with "wings" for replacing missing front teeth.
Implant-supported: an implant is surgically inserted into the jawbone to replace each lost tooth. The pontics are housed in the bridge, which is later positioned over them.
Dental bridges are needed for the following:
missing teeth
chewing difficulties
jaw pain
bite issues
feeling self-conscious about your smile
The advantages of dental bridges include the following:
creates a natural-looking smile
restores regular speech
enables efficient chewing
prevents movement of other teeth due to extra space
preserves bone density of the jaw
Dental bridges should be cleaned using denture cleaners, soft-bristled toothbrushes, and cool water.
Proper restorative solutions are necessary for enhancing oral health and function. Treat dental issues early on to avoid future complications. Contact Ashraf Dentistry today for more information on crowns and bridges.