TMJ Solutions
November 17, 2022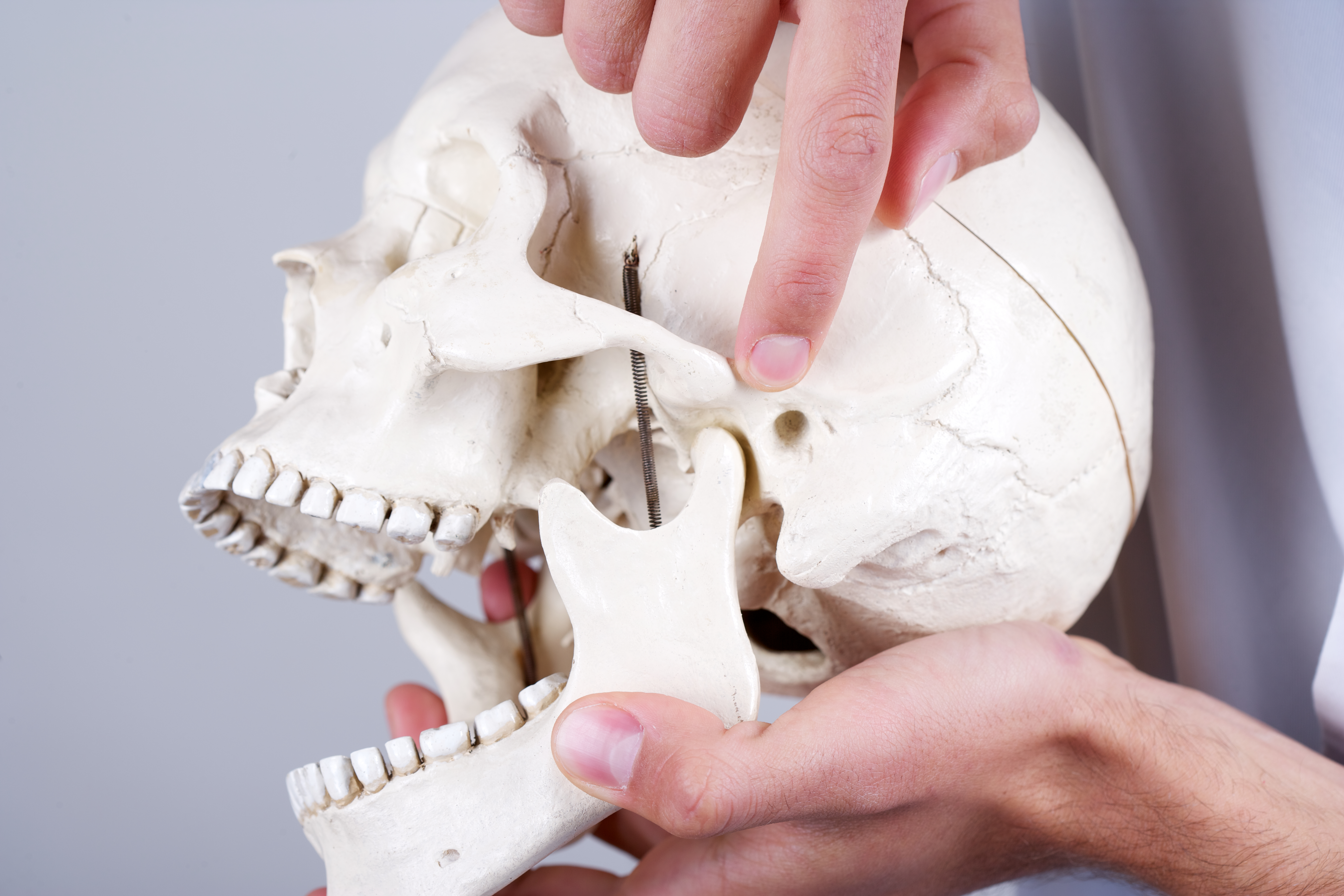 Everyone has experienced tooth or jaw pain at some point in their life. But when this pain becomes a constant fixture in your life, it might be the result of an underlying condition called TMJ, or Temporomandibular Joint disorder.
What is TMJ
TMJ is a common disorder that affects the temporomandibular joint, which connects the skull and the jaw bone of your body. Though TMJ can develop at any age, the most commonly affected individuals range between the ages of 20 and 40. Women are also more susceptible to the disease compared to men.
Detecting TMJ/TMD is a bit challenging due to the unavailability of standard tests and widely varying symptoms. The dentist usually notes the physical symptoms and then examines the jaw, neck, face, and head. Diagnosis is also obtained based on X-rays, CTs, and MRI scans.
Causes and Symptoms
Untreated TMJ / TMD can result in serious health issues like inflammation and chronic pain. Additionally, it can lead to tooth erosion, bite problems, and chronic illnesses like insomnia, sleep apnea, anxiety, and depression.
Some ways to help reduce the risk of TMJ/TMD include:
Practice good posture
Do jaw exercises regularly
Massage the jaw muscles
Avoid chewing gum
Eat soft foods
Destress
TMJ Solutions
The majority of individuals with TMJ disorders have minor or recurrent issues, which may go away on their own after a few weeks of home therapy. But in some severe cases, medical care is necessary. The TMJ/TMD solutions offered by dentists at Ashraf Dentistry include the following:
Botox Therapeutics
Though used extensively for smoothing wrinkles, Botox Therapeutics can also be used to treat muscle tension, headaches, and jaw pain. Botox Therapeutics blocks neurotransmitters that cause contractions in muscles. Injecting this form of Botox will help reduce the clenching and grinding of the jaw muscles, thus decreasing the pain and headaches. Neuromuscular communication is restored after three or four months. This is usually preferred by patients who do not want to use nightguards.
Nightguard
A nightguard is a piece of soft or hard plastic resembling a retainer. Since each patient's teeth are unique, a nightguard is manufactured specifically for them by shaping them to suit their teeth without running the danger of being painful or overly thick. Ashraf Dentistry offers on-site night guard printing. 3-D printing provides higher-quality, cost-effective, and precision nightguards at a more incredible speed. The advantages of wearing nightguards include the following:
Protect teeth from harm
Prevents TMJ/TMD
Eliminates chronic headaches
Improves sleep
Cost-effective
Reduce stress
Stress may make people clench their jaw or grind their teeth, causing trauma to the jaw. Try meditation, yoga, or other techniques to relieve stress and relax the jaw muscles.
Try exercising your jaw
Jaw mobility and flexibility can be improved with jaw exercises. The pain and discomfort due to TMD can be eased by stretching, strengthening, and relaxing jaw exercises.
Adjust your posture
Long stretches of time spent sitting in an uncomfortable position can make your jaw pain worse. Always sit upright and provide ample support for your back.
Visit your dentist
In the event of jaw pain or discomfort, see your dentist and follow their instructions.
TMJ/TMD is a disease that requires proper medical treatment. It can be easily treated with a combination of medicines, procedures, and lifestyle changes.
Are you experiencing TMJ symptoms? Contact Ashraf dentistry today!