Top Myths about Teeth Whitening – An Informed Insight
August 15, 2023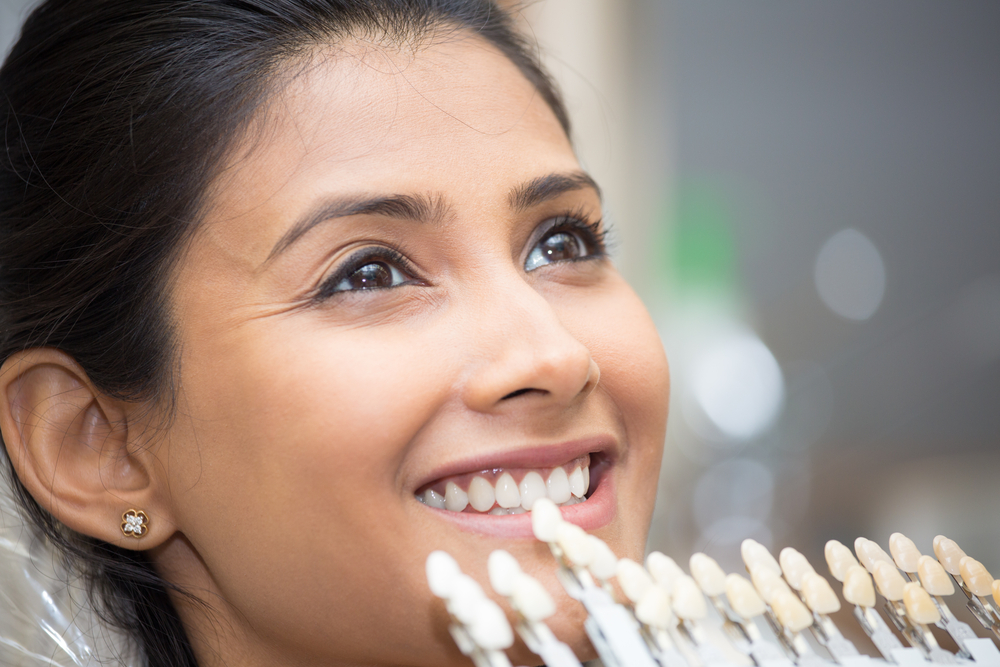 In the field of cosmetic dentistry, we at Ashraf Dentistry, a trusted name in Toronto dentistry, come across numerous misconceptions about teeth whitening on a daily basis. The internet is replete with misinformation, leading to apprehension and fear among patients. We have decided to address these myths inspired by a comprehensive piece featured on Maroubra Dental Avenue, hoping to provide our clients with a clearer understanding of the process. (Source: Dental Avenue, Dentist Journal, Debunking 9 Common Teeth Whitening Myths: The Expert Opinion, https://maroubradentalavenue.com.au/debunking-9-common-teeth-whitening-myths-the-expert-opinion/ ).
Myth 1: If You Whiten Your Teeth, It'll Damage Your Enamel
As the article rightly points out, the tooth whitening process does not damage the enamel. It uses a controlled process of oxidation to remove the stains. At Ashraf Dentistry, we can confidently assert, "Under the guidance of a professional cosmetic dentist in Toronto like ourselves, the process is completely safe and regulated. Teeth whitening solutions are specially designed to work without causing harm to the teeth or gums."
Myth 2: Whitening Your Teeth Will Make Them More Sensitive
Sensitivity can sometimes occur following a teeth whitening treatment, but it is generally temporary. As dental professionals at Ashraf Dentistry would assert, "Each patient is unique, and a competent cosmetic dentist will take individual needs into account to minimize sensitivity and ensure comfort throughout the procedure."
Myth 3: Your Teeth Could Look Unnaturally White
The fear of unnaturally white teeth post-whitening is quite common. However, as we at Ashraf Dentistry maintain, "Professional Toronto dentistry ensures a natural-looking result. The level of whiteness is discussed and decided upon with the patient before the treatment commences, keeping in mind the natural enamel shade."
Myth 4: Teeth Whitening Lasts Forever
Contrary to this popular belief, teeth whitening results do not last forever. A patient's lifestyle and eating habits significantly impact the duration of the effect. Ashraf Dentistry comments on this: "While teeth whitening can indeed create a remarkable difference, maintaining oral hygiene and regular check-ups with your cosmetic dentist in Toronto will go a long way in preserving those results."
Myth 5: You Can Use Activated Charcoal To Get The Same Results
Activated charcoal has gained popularity as a home teeth-whitening method, but the truth is far from this. Ashraf Dentistry advises, "While charcoal might temporarily remove surface stains, it's not a substitute for a professional teeth whitening procedure. In fact, its abrasive nature could potentially damage your enamel."
Myth 6: Using Fruit On The Teeth Can Remove Stains
Using fruit, such as strawberries or lemons, to whiten teeth may do more harm than good. As we at Ashraf Dentistry caution, "The acid in these fruits can erode the enamel and lead to dental problems. Always consult with your cosmetic dentist before trying such remedies."
Myth 7: You Can Have Your Crowns, Fillings, And Veneers Whitened
Regrettably, crowns, fillings, and veneers cannot be whitened with traditional teeth whitening methods. Ashraf Dentistry explains, "These materials do not respond to whitening agents the same way natural enamel does. If you're unhappy with the color of these dental restorations, they can be replaced to match your desired shade."
Myth 8: You Can Whiten All Teeth
Ashraf Dentistry says, "Not all teeth respond to whitening in the same way. Yellowish teeth bleach well, brownish-colored teeth bleach less well, and grayish-hue or purple-stained teeth may not bleach well at all."
Myth 9: Anyone Can Perform Teeth Whitening
Finally, while DIY teeth whitening kits are widely available, performing teeth whitening without professional supervision is not recommended. Ashraf Dentistry suggests, "Teeth whitening should be performed by a trained professional or under their guidance to avoid potential risks. The value of a safe, effective treatment by a qualified cosmetic dentist in Toronto cannot be overstated."
In conclusion, professional teeth whitening is a safe and effective treatment when administered by qualified experts. At Ashraf Dentistry, we are committed to providing personalized, effective cosmetic dentistry solutions that suit your individual needs and expectations. Don't let myths keep you from attaining the bright, confident smile you deserve.