Top Tips for Tooth Sensitivity
April 23, 2023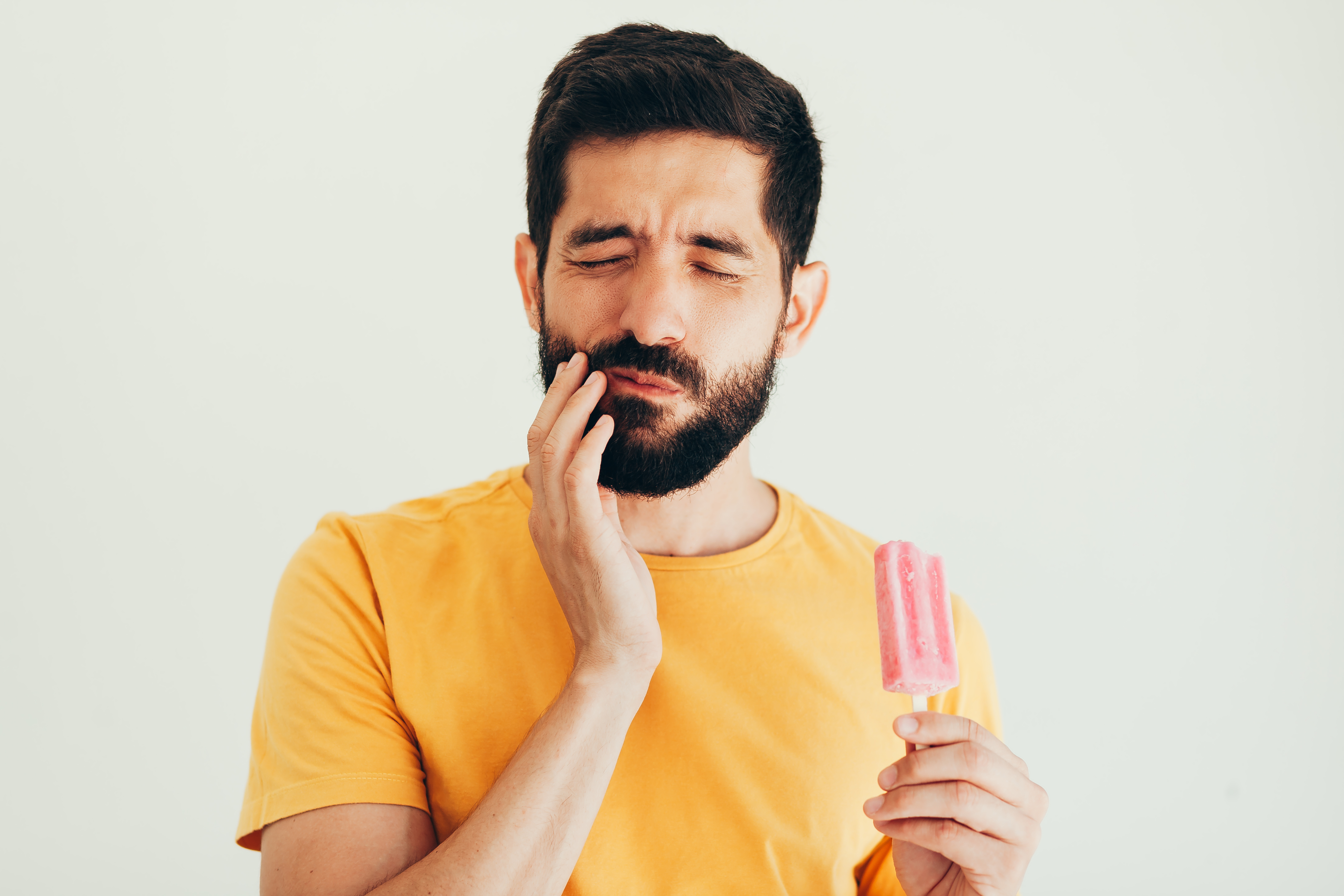 Sensitive teeth make it impossible for you to enjoy your favourite foods and drinks. It can even turn into a literal headache if you ignore it for too long. Thankfully, there are ways to curb sensitivity or reduce it to manageable levels. Here are some things to know.
Oral hygiene techniques, products, and tools
The first step is to understand what causes tooth sensitivity so that you can avoid troublemakers. Harsh brushing and flossing can strip the teeth of enamel and leave your teeth and gums exposed and vulnerable. Even the wrong kind of toothpaste with extra potent ingredients can make your teeth sensitive.
Try desensitizing fluoride toothpaste and brush and floss gently. Your dentist may recommend a fluoride treatment or gel to resolve a sensitivity problem quickly. Switch to a toothbrush with softer bristles, or pick up an electric one with sensors to tell you when you are brushing too hard.
If you use mouthwash regularly, check with the dentist for mild, safe ones. Yours may be too strong. The same is true of over-the-counter teeth-whitening products. Some of them have ingredients that can leave your teeth vulnerable. Pick dentist-recommended oral hygiene products that are mild, safe, and effective.
Helpful tips for sensitive teeth
The root of your sensitive teeth problem may lie in the condition of your teeth or gums. Cracked or chipped teeth are the first things to look out for. Worn-down teeth with the enamel rubbed clean off are major culprits too. If you have had fillings done earlier, see if these have come away- that could make the tooth extra sensitive. A visit to the dentist for dental work will make your teeth and gums extra vulnerable for a short while too.
Gum disease is another common culprit that is caused by excessive build-up of tartar and plaque. Left unchecked, it can lead to an infection that goes to the bone. Regular dental cleaning by your dentists will prevent you from having to go in for extensive gum disease treatment later on.
Did you know that coffee, pickles, sour foods, and sodas can ruin your teeth and cause sensitivity? Acidic foods strip the enamel away, and extremely hot or cold foods cause damage too. Make the right food and drink choices to prevent teeth sensitivity.
For those who unknowingly clench or grind their teeth at night, teeth sensitivity is a symptom, along with jaw aches and headaches in the morning.
Treatment solutions for sensitive teeth
Depending on the underlying issues, these treatments offered by Ashraf Dentistry may provide relief from sensitive teeth. 
Root canal therapy is a treatment method used when the sensitive tooth is infected and abscessed. The infected pulp of the tooth is removed during root canal therapy. Then the entire inside is cleaned out thoroughly. A filling to seal the space completes the root canal therapy. When cavities are overlooked for too long, this becomes necessary.
If your teeth sensitivity is caused by bruxism or teeth grinding during sleep, this condition is treated with the use of mouth guards at night.
Gum disease treatment sorts out your teeth sensitivity issues when the inflammation of the gum tissue is the root cause. The supporting ligaments may be affected or damaged, leading to the nerve of the tooth becoming exposed. This makes the entire area highly sensitive. The appropriate gum disease treatment addresses this condition.
Periodic visits to your dentist keep your mouth, teeth, and gums clean and healthy, preventing problems like teeth sensitivity. However, if you are experiencing this already, waste no time. Head to the dentist immediately so you can start treatment before the condition worsens.