Top Tips to Keep Your Child's Teeth and Gums Healthy
February 28, 2023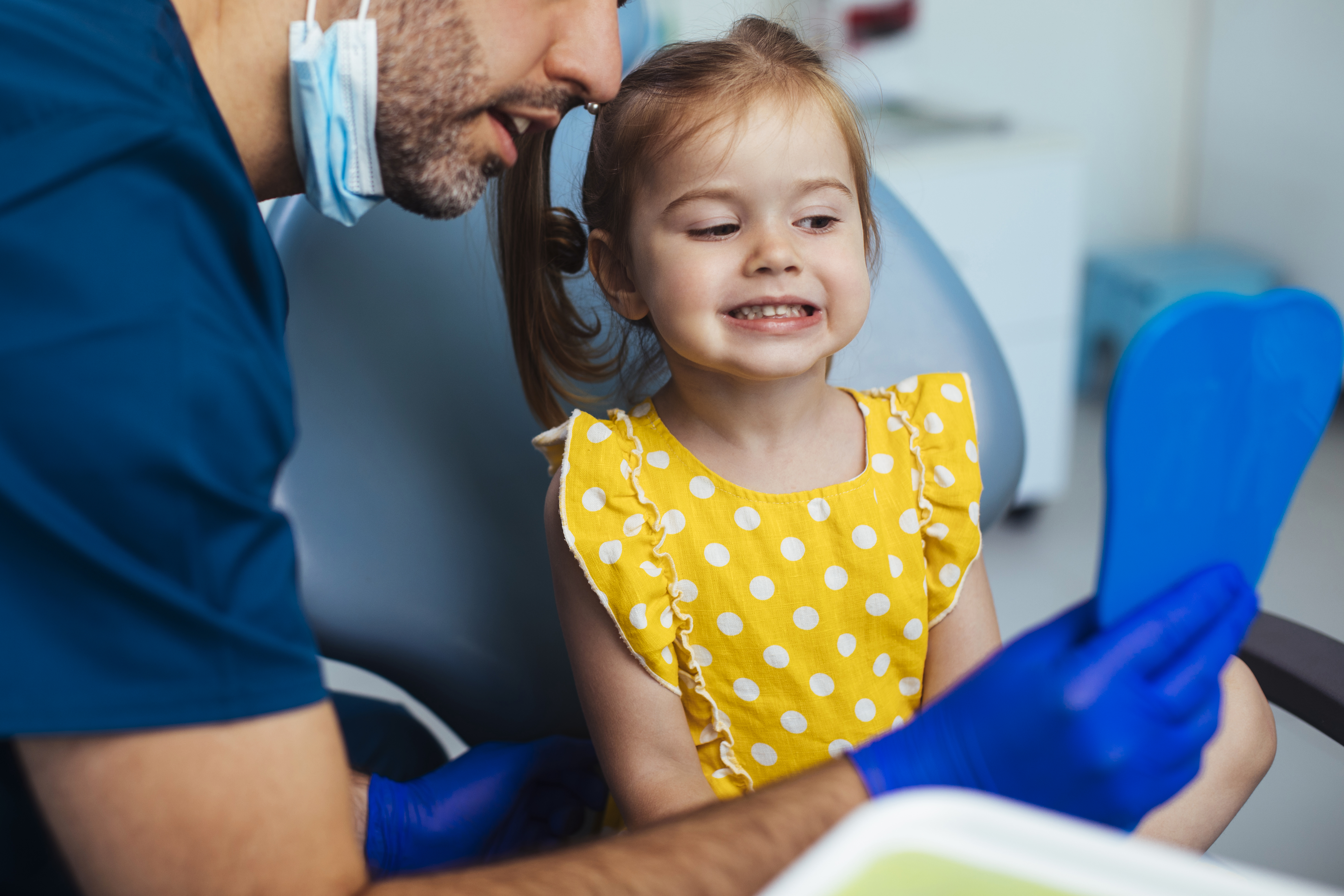 Do you know that poor oral health can affect your child's performance at school? According to the CDC, this results in children missing more school days and potentially receiving lower grades. This apart, the child may be in discomfort or pain, go off their food, and lose sleep- all leading to more health issues.
Taking care of oral hygiene is a simple, effective way to avert all of this. While a visit to your pediatric dentist is still a periodic necessity to ensure all is well, your child is pain-free and healthy with a good oral hygiene routine in place.
Here is all you need to know to keep the little one's teeth and gums in great shape:
Early oral hygiene
Newborns need oral care even before they start teething. Dampen a soft cloth and wipe down the baby's gums gently after each feed. When the first teeth make an appearance, switch to a soft bristle toothbrush with a head that easily fits into the baby's tiny mouth. You can use fluoride toothpaste but a very small amount, just a smear of a line on the bristles until they are three years old. Brush the teeth gently in circular motions cleaning out all surfaces without fail.
Supervision is essential
As the child grows older (say age two) and learns to brush and floss independently, supervision is still necessary. Make sure they do not swallow the paste. After age three, it is safe to increase the toothpaste to a pea-sized amount that cannot cause harm even if swallowed. But insist that the child must spit it and the water out after rinsing. Toothpaste can cause a tummy ache. If they have ingested some, give them something with calcium, like milk. Fluoride binds with calcium.
When the child has two teeth that touch, you should start flossing and also introduce them to it gradually. Until the age of eight, supervise the child's brushing and flossing. Both these habits prevent the need for frequent cleanings and fillings lifelong.
Fluoride has its benefits
Fluoride strengthens the child's teeth and also helps avert tooth decay. It is safe to use in the oral cavity, and swallowing tiny amounts of it is harmless. Your pediatric dentist may recommend suitable fluoride toothpaste for these reasons.
A pediatric dental visit is a must
The first visit to the pediatric dentist happens even before the baby turns one year old, right after the first tooth makes an appearance. After that, every six months is a good schedule to follow. Starting early familiarizes the child with the dentist. Also, it gives the pediatric dentist a chance to keep track of their patient's records right from early on. Choose a dentist with plenty of experience with children because they know how to put young ones at ease.
Apart from these, keeping a close eye on what the child eats/ drinks would be best. Sugary, starchy foods invite tooth decay by coating teeth and gums and creating ideal environments for bacteria in the mouth. If the baby takes a bottle to bed, give only water and avoid all sugary stuff. Avoid sugar/honey-coated pacifiers. When in doubt, always consult your pediatric dentist and pediatrician.
Throughout the day, ensure the child has plenty of water and limited sugary eats and drinks. And, of course, make them rinse after meals. Brushing and flossing at wake up and bedtime is essential too. Take care of these and regularly visit the pediatric dentist to avoid emergency cleanings and fillings resulting from tooth decay.