Treating Gum Disease
September 01, 2022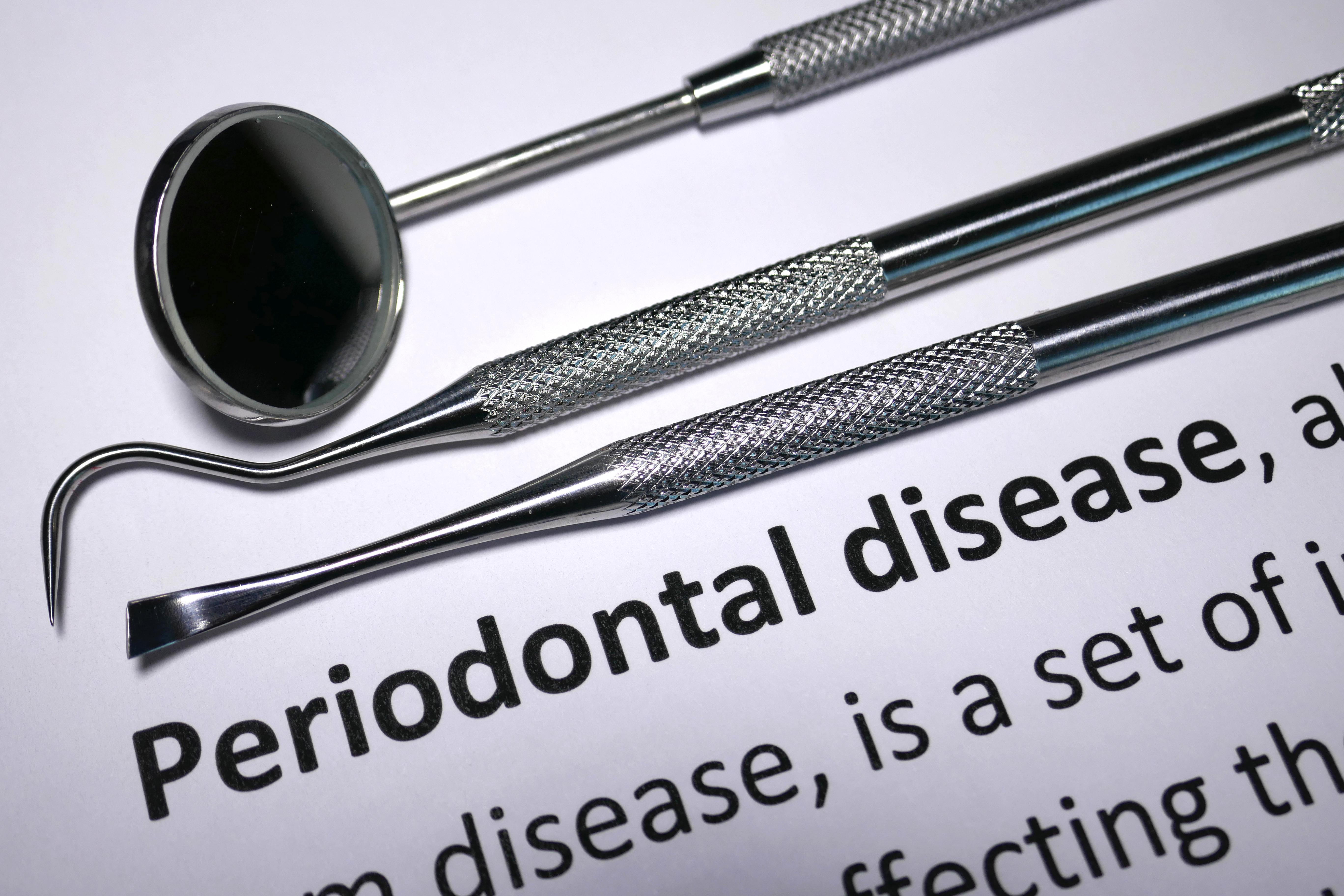 If you do not practice proper oral health care, your chances of developing gum disease are high. Gum diseases happen when plaque and tartar build-up on your teeth. Slowly, they start weakening your gum tissues and bone structure. In a worst-case scenario, where the gum disease is not treated, you might even lose your teeth.
General gum disease treatment includes non-surgical options, such as scaling, root planing, and antibiotics. When these methods cannot control the disease, your dentist might move to surgical procedures, such as bone grafting or gingivectomy.
Preventative care
Since the primary cause of gum diseases is plaque and tartar, the first step in preventive care is to prevent plaque formation. Plaque is a soft white layer that forms over your teeth in the absence of proper brushing and flossing. If left for long, plaque hardens and forms tartar. It is essential to note that a professional dental cleaning can remove tartar only.
Common symptoms of gum disease include bad breath, bleeding gums, sensitive teeth, inflamed gums, and pain while chewing. In the event that it is left untreated, gum disease can lead to tooth loss, and the bacteria responsible can even enter your bloodstream. This might cause respiratory diseases, coronary artery problems and may even affect blood sugar levels in diabetic people.
There are a few individuals who are more at risk of developing gum disease than others. Smokers, people with poor oral hygiene, and people who have a habit of grinding their teeth are considered more at risk. A consistent oral hygiene routine which includes brushing twice a day, flossing once a day, and visiting your dentist, can reduce the possibility of gum disease.
Non-surgical options for gum disease
Dentists usually start with non-surgical options for treating gum disease, depending on how far the disease has spread.
Scaling and Root Planing
Scaling and root planing is an intense method of deep cleaning. When gums are inflamed, spaces are formed between your teeth and gums. These spaces are called pockets, and plaque gets stored in them. In scaling, your dentist deep cleans your teeth, including the pockets, to remove plaque and tartar below and above your gum line. Once scaling is done, your tooth's root will be smoothed out during root planing. This will help your teeth to reconnect with your gums.
Antibiotics
When the disease has progressed, the pockets formed can be too small to be cleaned by scaling. In such cases, when the pockets are inaccessible, your dentist might disinfect them with an antimicrobial rinse or a topical antibiotic. They can help keep the infection at bay.
Oral hygiene
The best way to prevent gum disease is to practice good oral hygiene. In almost every oral hygiene scenario brushing twice daily and flossing once daily while using the proper techniques is important. If you need guidance on achieving a healthy smile, don't hesitate to speak to your dentist. Questions are always welcomed. It is essential to note that your diet also plays a critical role in your oral health. Avoid sugary and starchy food. Lastly, don't forget to schedule a visit with your dentist at least twice every year.
Surgical options for gum disease
In case of advanced gum disease, your dentist will have to do one of the following surgical options.
Bone grafting
When the bone surrounding your tooth is destroyed, bone grafting is done. Bone grafts are typically made of synthetic, donated, or your bone. Grafts aid your bone in regrowing while holding your tooth in place.
Gingivectomy
Gingivectomy is typically used to treat gingivitis, which includes surgically removing the gum tissue. It is also done as a cosmetic procedure to remove extra gum tissue. The procedure gives more access to the teeth for cleaning. It generally takes at least a week to recover from the treatment.
Flap surgery
In this surgery, your dentist will lift back some of the gum tissue to make the deep cleaning more effective. In some cases, they might also recontour the underlying bone. This helps in reducing the area for bacteria to hide and makes the subsequent cleanings more thorough.
Soft tissue grafting
Losing gum tissues can cause your gum line to recede. In such a case, your dentist might suggest soft tissue grafting. Soft tissue grafting involves stitching some tissue to the area where your gum line has receded. The graft might be donated or taken from the root of your mouth. The surgery will protect your exposed tooth from infection and reduce the risk of cavities.
You might not be able to detect gum disease in its early stage. This is because it is generally not painful in the beginning. However, there are several symptoms, such as bad breath, gum bleeding, and redness in your gums, that can be easily detected. If you have any such symptoms, consult Ashraf Dentistry today.