Unsung Heroes: How Cleanings and Fillings Save Your Smile
October 20, 2023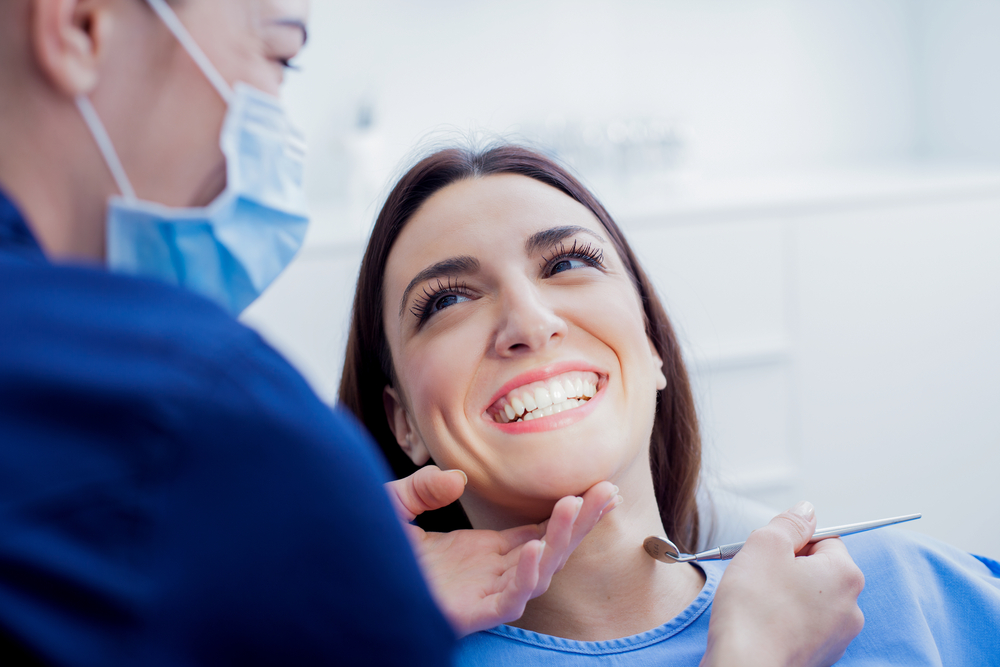 Oral health is the often overlooked hero of our overall well-being. Dentistry, particularly in the Waterloo region, has evolved remarkably, employing modern technologies and strategies to provide optimal care. Among the spectrum of dental procedures, dental cleanings, and fillings stand as unsung heroes, preserving our smiles every day.
Understanding Oral Health
Oral health serves as a telling indicator of our overall well-being. Conditions such as cavities and gum disease are not merely local problems for your mouth but can be indicators of other systemic health issues. If untreated, these common oral health issues can lead to more severe complications, reinforcing the need for preventive care. By maintaining good oral hygiene and making regular visits to a Waterloo dentist, you lay the foundation for a healthier smile.
Dental Cleanings: The First Line of Defense
Dental cleanings involve a comprehensive cleaning of your teeth and gums. The goal is to eliminate plaque and tartar, which acts as a preventive measure against the onset of cavities and gum disease. Misconceptions about the procedure can lead some people to overlook its importance. However, a regular cleaning performed by a professional dentist in Waterloo is vital for maintaining optimal oral health. These routine procedures act as the first line of defense against potential oral health problems.
The Art of Fillings
Dental fillings play a crucial role in treating cavities by restoring the damaged tooth to its normal function. The filling materials range from amalgam to composite resins, each offering unique advantages. A professional dentist in Waterloo skillfully utilizes these materials to preserve your natural teeth, highlighting the invaluable role of dental fillings in maintaining oral health.
The Hidden Dangers of Ignoring Dental Issues
Ignoring dental issues may lead to significant problems down the line. A simple cavity can escalate into a severe dental issue, such as an abscess or even tooth loss. Regular cleanings and timely fillings can prevent such complications, underscoring the importance of these often overlooked dental procedures.
Modern Techniques and Advancements
Technological advancements have significantly transformed the field of dentistry. Modern equipment and techniques make dental cleanings and fillings more effective and comfortable. For instance, new materials used for dental fillings are more aesthetically pleasing and durable. Dental professionals in Waterloo continually adapt to these advancements to offer the best possible care to their patients.
Dental Anxiety and Overcoming Fear
Anxiety and fear related to dental procedures are common but manageable. Open communication with your dentist about your worries can significantly improve your experience. Even for those who suffer from dental anxiety, regular visits for cleanings and fillings are integral to maintaining good oral health.
The Lifelong Journey to a Healthy Smile
Maintaining oral health is a lifelong journey that requires consistent care. Regular cleanings and fillings are an essential part of this process. You are investing in your smile's future by establishing good oral hygiene habits and scheduling routine check-ups with your dentist in Waterloo.
In conclusion, the importance of dental cleanings and fillings as unsung heroes in preserving our smiles cannot be overstated. They provide a foundation for a healthier, brighter smile and are crucial to our overall well-being. Investing in your oral health by scheduling regular visits to a dentist in Waterloo will ultimately contribute to your overall well-being and self-confidence. Always remember – your smile is a reflection of your health, and it is worth preserving.