Upgrade Your Nighttime Routine with these Oral Hygiene Tips
August 18, 2022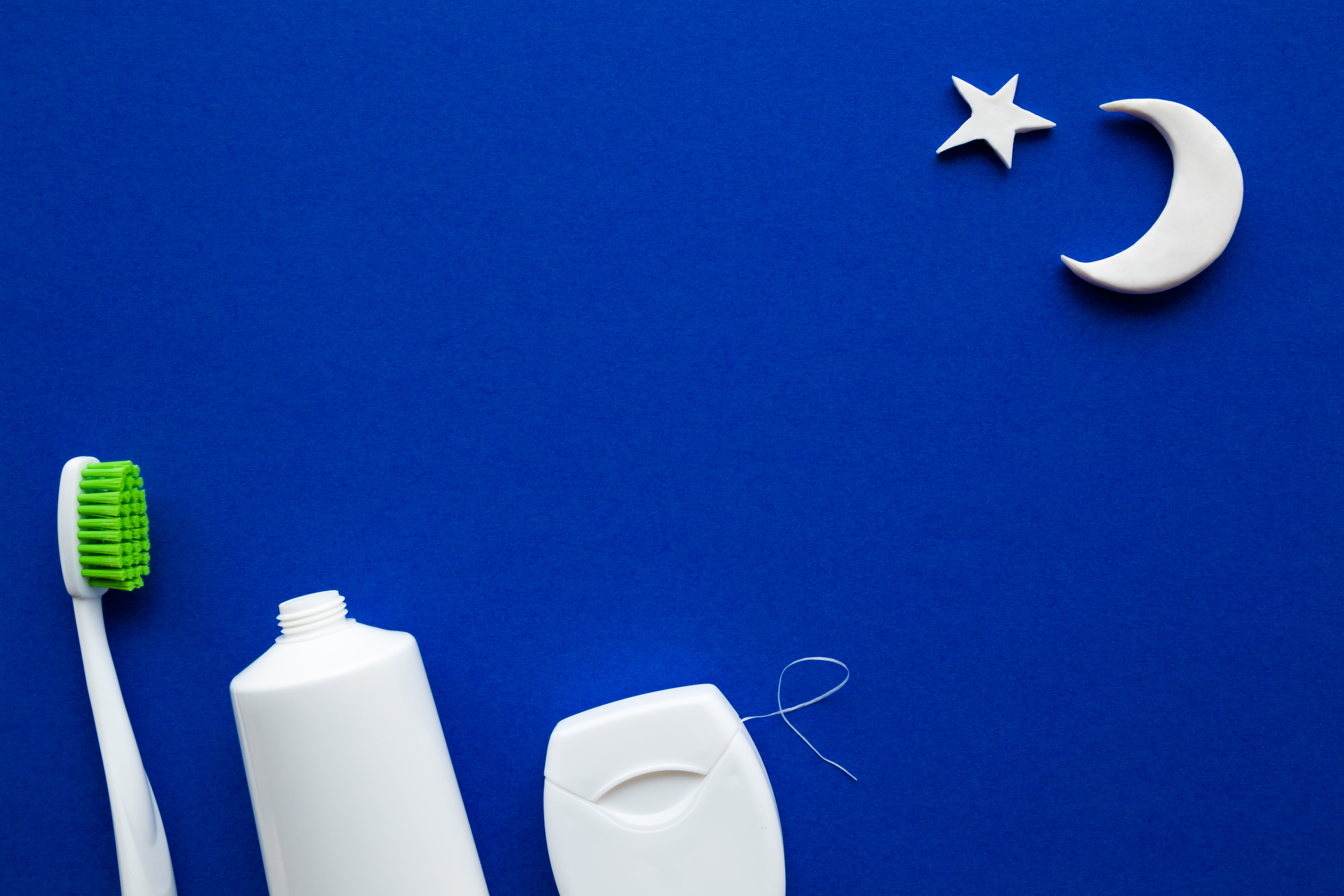 The night is the most precious time of the day. It is the time when you want to have a good sleep, repair, rest, and revitalize yourself for the next day. However, it is also the time when you tend to overanalyze and overthink. It might be about what happened that day or your health. Just like taking a warm shower at night can do wonders for your sleep, following a nightly oral health care routine can do wonders for your teeth and your rest as well.
The importance of a nighttime oral health care routine
A minimum of eight hours of uninterrupted sleep is necessary for proper rest. A lot happens when you are sleeping. Your body repairs cells, re-energizes, and releases hormones and proteins while your nerve cells communicate. As your body tackles its nighttime duties, the harmful bacteria in your mouth also get plenty of time to do their damage when you sleep. This damage occurs when you don't follow a good oral hygiene routine at night.
Fortunately, there are some simple ways to keep your teeth healthy, your smile beautiful, and your sleep stress-free. Remember, these tips will help you with only half of what good oral hygiene comprises. For the other half, you must visit your dentist regularly and get timely cleanings and fillings as and when required.
Nighttime oral health care routine
Eat at the right time
Try not to eat past 8:00 pm. If eating after 8 pm is unavoidable, wait at least 60 minutes before brushing your teeth. Let your saliva wash away the particles naturally. Brush your teeth right after dinner if you are more likely to have oral health diseases.
Use the proper oral care instruments
As crucial as it is to brush and floss daily, using the right brush and floss is equally necessary. There are many different types of brushes and floss available in the market. Use the right one according to your teeth type. You may want to incorporate fluoride toothpaste. Fluoride helps in remineralizing our teeth while sleeping.
Brushing
We all recognize that the purpose of brushing is to remove plaque and bacteria and clean the mouth of any food particles. This can only happen if you use the correct brushing technique. Gently move the brush back and forth. Don't scrub or rush the process. Brushing the teeth' outer and inner surfaces, including the inside of your cheeks and tongue, is encouraged.
Instead of using a regular toothbrush, use an electric one. Electric toothbrushes have an oscillating-rotating movement that removes plaque better than a standard brush.
Floss
Just brushing your teeth is not enough. Your brush cannot remove the food particle stuck between your teeth. Floss can do it for you. Flossing at night every day will keep your teeth free of any stuck food particles and, by extension, free of any disease-causing bacteria.
Rinsing
Many types of mouthwash help strengthen your teeth and even treat oral health conditions. Rinse your mouth after every meal but also rinse it before sleeping. However, do proper research and ask your dentist for recommendations before choosing a mouthwash.
Nightguard
If you experience the habit of grinding your teeth, ask your dentist to make a mouth guard that you may use to protect your teeth.
Vitamin supplement
A balanced diet is necessary for keeping your mouth healthy. Take vitamins such as vitamin A, C, and D, iron, zinc, calcium, and magnesium. They provide strength to your tooth enamel, preventing future damage such as fractures or cracks. Some vitamins can even help prevent gingivitis! However, remember to discuss this with your dentist and healthcare professional before taking any supplement.
Nightly issues and treatments
Bruxism
Bruxism, in simpler terms, is known as teeth grinding and clenching. It can destroy your teeth and often cause jaw problems, headaches, and damaged teeth. Some people even do it unconsciously. Indicators of this common issue include a dull headache, facial pain, and jaw soreness.
Treatment: The condition is treatable. You can wear a night guard while sleeping. The night guard will put a barrier between your teeth and lighten the tension when you clench your teeth. While you can purchase nightguards at your local pharmacy, the best option is to get them customized by your dentist.
Another way is Botox Therapeutics. Botox Therapeutic injections are applied in the muscles responsible for chewing and can help relieve the clenching or grinding of teeth. This will automatically lessen jaw pain and headaches.
TMJ Disorder
TMJ disorder is when the temporomandibular joint stops functioning correctly because of muscle tension. This causes pain in your jaw joint and often leads to migraines and extreme pain in the facial muscles.
Treatment: Botox Therapeutics can help relax your muscles. It can decrease the pressure in the muscles, thus stopping migraines and alleviating pain.
Your oral health can impact the quality of your life. Therefore, a proper oral routine should be a part of your nightly routine. Upgrade your lifestyle and sleep quality with the tips mentioned above. Remember, a healthy mouth is the key to a healthy life.
For more information on custom onsite printed night guards or Botox Therapeutics, contact us today!