What is considered a dental emergency?
September 29, 2022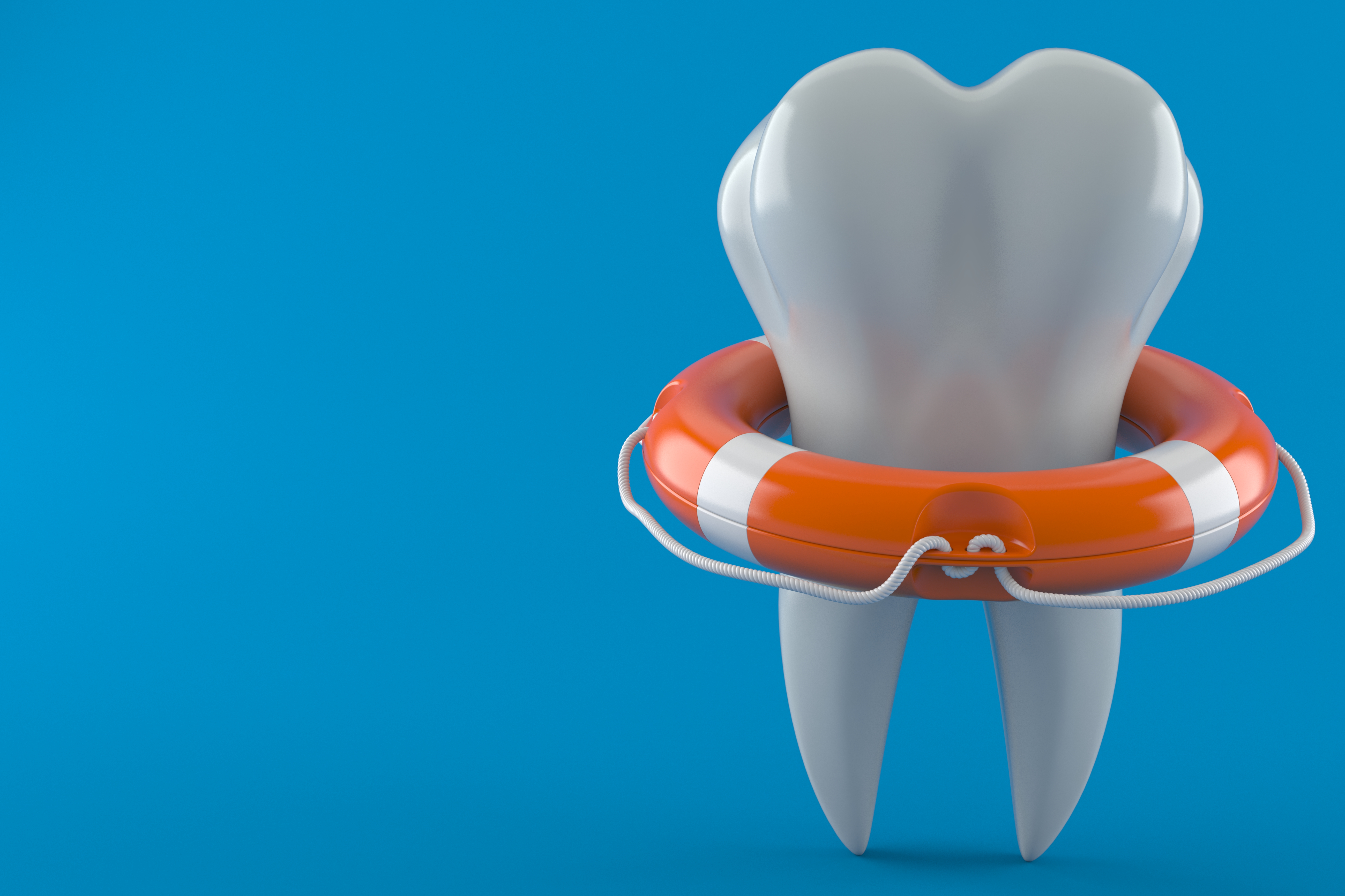 Several dental issues can wait until the next day or even two. However, some dental conditions are considered emergencies. If left untreated, they can cost you your smile and cause pain or prolonged discomfort.
Knowing what counts as a dental emergency and when to see your dentist immediately helps save a lot of trouble. Read on to learn more and how to be prepared for these situations.
What Is Considered a Dental Emergency?
Here are a few conditions that may require seeing your dentist immediately. In case it's a child, these problems require instant pediatric dentistry interventions:
Loose Tooth
Loose teeth in adults are not expected and are a dental emergency. It often happens due to untreated infections or injuries. A loose tooth may eventually detach and lead to bleeding or swollen gums.
Your dentist will treat this after identifying the root cause of the loose tooth. You may be advised to do root planing and scaling if you have gum disease. You may be recommended a bone grafting procedure if it is due to bone deterioration.
Missing Tooth
A missing tooth is one of the most common reasons for emergency room visits. You may be missing a tooth due to decay, trauma, or gum disease. While this may not cause an immediate problem, a missing tooth may lead to bone resorption and changes in your facial structure when left untreated.
You may be recommended dental implants, a bridge, or a partial denture to replace the missing tooth. Your dentist may also recommend cosmetic dentistry procedures.
Missing Crown or Filling
Crowns or fillings are installed to protect and restore damaged teeth. At times, eating sticky foods or hard chewing may cause these restorations to come loose. Missing crown or filling results in exposing the tooth tissues that are sensitive to air and temperature. This may cause severe pain or sensitivity.
Please treat this as an emergency, retrieve the missing crown or filling, and bring it to your dentist. They will either place a new restoration or suggest an alternative treatment.
Toothache
Toothache is an indication of a more serious dental issue, especially when it lasts for a few days and is accompanied by fever or swelling in the face or jaws. You may have an infected or chipped tooth, which is a dental emergency.
This is more common in children. If they are experiencing a persistent toothache, immediate pediatric dentistry intervention is needed. They may either have to get a filling or, in more severe cases, a root canal may be advised.
Stuck Objects Between The Teeth
A substantial object stuck between the teeth is painful and discomforting. If you are unable to dislodge them, even with dental floss, you need to see a dentist immediately. Not doing so may not just damage your teeth but also cut through the softer oral tissues.
Dental emergencies are serious and must be tackled swiftly. Experiencing pain, bleeding, or swelling in the face or mouth indicates a more serious issue. This could be an infection, gum disease, or a cavity and could create more significant problems such as:
Any bacteria reaching the pulp inside the tooth may lead to tooth loss and gum disease.
You may experience severe pain and discomfort. This may lead to stress, lower productivity, and mood changes.
Not responding to dental emergencies may cause this bacteria to cause serious health concerns in the long run. These include stroke, heart disease, diabetes, respiratory problems, etc.
Soft Tissue Emergencies Require Immediate Attention Too!
Besides your teeth, your mouth also houses several soft tissues. Also known as the oral mucosa, these tissues enable you to salivate, taste, and help in pain detection.
Let's review some of the most common soft tissue injuries, the reasons that cause them, and how to prevent them:
Falling on your face.
Chewing on hard foods.
Biting down on your lip.
Injury or trauma during contact sports.
Accidents while driving.
These may result in cuts, punctures, lacerations, or bruises. Follow these first aid steps to assist yourself or your family member in the event of a soft tissue emergency:
Rinse your mouth with an antibacterial or antiseptic mouthwash. Alternatively, you also use warm saline water.
Use moist gauze in the case of persistent bleeding.
Hold an ice pack over the area for five to ten minutes to reduce pain and swelling.
Maintain pressure on the area.
If the bleeding or swelling persists, your injury may be severe and must be considered an emergency. If not attended to in time, it may lead to excessive bleeding, risk of infection, distress, and even shock.
Your dentist will clean the affected area thoroughly and may administer stitches under anesthesia to control bleeding when required. In the event you have a chipped or broken tooth, you may have to consider cosmetic dentistry.
Keep Your Teeth In Good Shape!
Here's how you can prevent dental emergencies using these practical and effective tips:
Practice good oral hygiene that involves brushing for two minutes. Follow this up with flossing and an antimicrobial mouthwash.
Use mouthguards, especially if you play contact sports. They help in softening the blow of injuries to your mouth.
For people who suffer from bruxism, wearing a night guard prevents the risk of enamel erosion or chipped teeth.
Avoid consuming hard and crunchy foods or other foods that require excessive force to chew.
Check with your dentist about fortifying your diet with vitamins to keep your gums and teeth strong. This makes them more resilient to the impact of decay and injuries.
Drink plenty of water. Hydration allows your mouth to produce saliva that maintains a neutral pH balance. This washes away bacteria and food debris and reduces the risk of decay-related emergencies.
While opening bottles and snack packs with your teeth may be tempting, it causes your enamel to weaken over time, leading to dental damage. Also, avoid biting your nails. Teeth are not tools!
Visit your dentist regularly. Regular cleanings help in removing stubborn plaque deposits. This reduces the risk of decay and gum diseases. Problems such as loose or chipped teeth can also be spotted in time to prevent dental emergencies.
Know of dental offices that offer after-hour services for emergencies. Keep their numbers handy and educate yourself about their services.
The Bottom Line
There are ways to prevent painful dental emergencies. But still, if you find yourself in a fix, make sure to see a dentist for emergency treatment. This will go a long way and can potentially save you from long-term damage and debilitating pain. Therefore, reducing the need for expensive and invasive procedures.
Want to know where to go in the event of a dental emergency? Ashraf Dentistry! Contact us today!