What is sedation dentistry?
April 24, 2022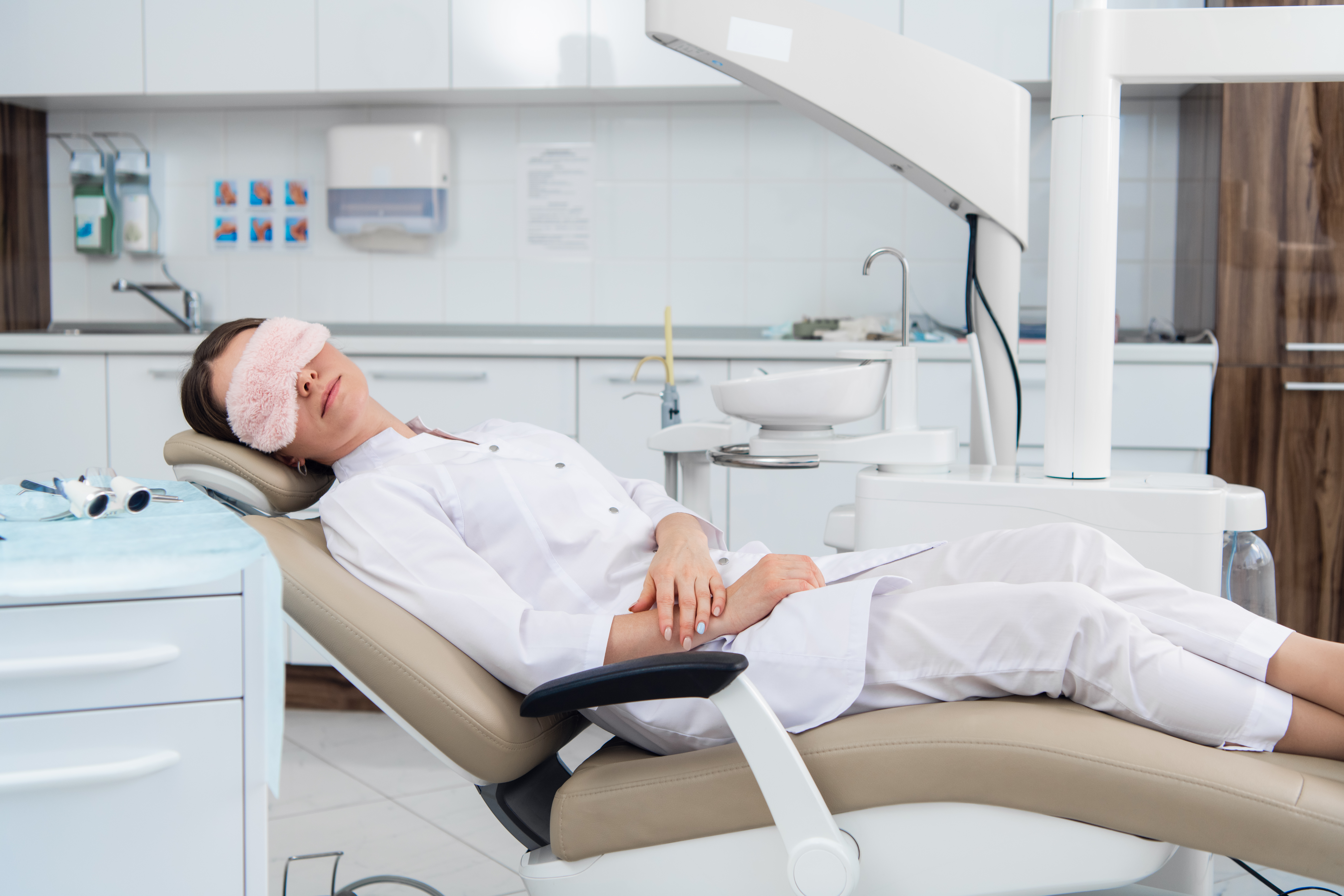 Sedation dentistry works for people that are anxious about their visits to the dentist. Sedation dentistry uses a moderate level of sedation to calm down anxious patients. In this state of conscious sedation, patients are aware of the procedure being performed, but they do not feel the pain. In some cases, sedation dentistry may induce temporary forgetfulness.
There are different levels to sedation dentistry. Oral conscious sedation, nitrous oxide sedation, and IV (intravenous) sedation are standard levels prescribed for patients. The right type of sedation for a patient depends on factors such as the patient's general health and the dental procedure.
What is Intravenous (IV) Sedation Dentistry?
Intravenous or IV sedation dentistry is performed on patients that suffer from severe anxiety about dentist visits. IV method is also recommended for patients that have to undergo an extensive dental process at one go.
IV sedation offers the most intense form of conscious sedation. IV sedation patients remember little or nothing about the process.
In an IV procedure, sedative medications are administered in intravenous or IV form. The medicine enters the patient's bloodstream directly. Blood pressure, heart rate, and oxygen levels are continuously monitored through the process.
The dosage of sedation may be adjusted depending on the above parameters. If needed, your dentist may administer reversal medications.
A dentist with specialized training may administer sedation. Usually, a certified anesthesiologist at the dentist's office administers sedation.
Benefits of IV Sedation Dentistry
In addition to relaxing you during a dental procedure you dread, an IV form of sedation dentistry has invaluable benefits:
Fast-Acting Sedation
As sedation medication is administered intravenously, the effect is almost immediate. You will feel calmer quickly. The feeling of relaxation is also deeper.
With sedation administered orally or through inhalation, the calming effect can take longer to set in. With IV, you will not have to dread waiting in the dental chair.
Easy Dosage Customization
IV sedation enables your healthcare provider to deliver a sedation dosage that works best for your anxiety levels. Adjusting dosage levels is easier in this method. The result is that you achieve a state of calmness faster.
At [client name], we have certified anesthesiologists that monitor sedation levels and adjust them according to patient needs. Together, we ensure a safe and effective level of sedation for our patients.
It keeps you Awake without Having to Feel the Pain or Discomfort
With IV sedation, you do not become entirely unconscious as with general anesthesia. You will be conscious enough to understand verbal communications from the dentist. The benefit is that you do not experience severe pain or discomfort.
No Health Risks
Anxiety regarding dental procedures can keep you away from essential dental visits. This can compromise your dental health. With IV sedation, you can manage your fear of dental visits better, making you more likely to schedule regular visits to the dentist. With IV sedation, you can feel safe and at ease.
Patients that Benefit Most from IV Sedation
While it is true that needs vary from patient to patient, a few common reasons make IV sedation the best solution for some patients.
If you experience any of the following, then you benefit most from an IV sedation:
Hold an extreme fear for dental visits or procedures
Pain tolerance levels are low
Possess an oversensitive gag reflex
Have tooth sensitivity
An inability to sit still in a dental chair
Low response to numbing agents such as local anesthesia
Need a lengthy dental procedure
Need to undergo multiple dental procedures simultaneously
How to Prepare for IV Sedation and Post-Procedural Care?
Avoid consuming anything solid or liquid at least 6 hours before your appointment
In some cases, you may be required to discontinue the use of certain medications such as blood thinners a few days before IV sedation
Avoid makeup, jewelry, and movement-restrictive clothes for the procedure
Call in a friend to take you home after the procedure
Take lighter liquids if you want to eat after the procedure. Proceed to slightly heavier foods such as milkshakes a few hours later, once the numbness from sedation wears off. You can return to your normal diet usually after a month.
Rest. It usually takes 24 hours for IV sedation patients to recover fully
According to American Dental Association, 22% of adults cite being "afraid of dentist" as a reason for not making regular dental visits. Avoiding visits to the dentist makes you more vulnerable to tooth decay, gum infections, and even mouth cancers.
Sedation dentistry is an invaluable technique to maintain your oral health without fearing your time on the dentist's chair. Contact Ashraf Dentistry today for more information.