Why You Need an Emergency Dentist in Toronto: Unexpected Dental Situations
October 27, 2023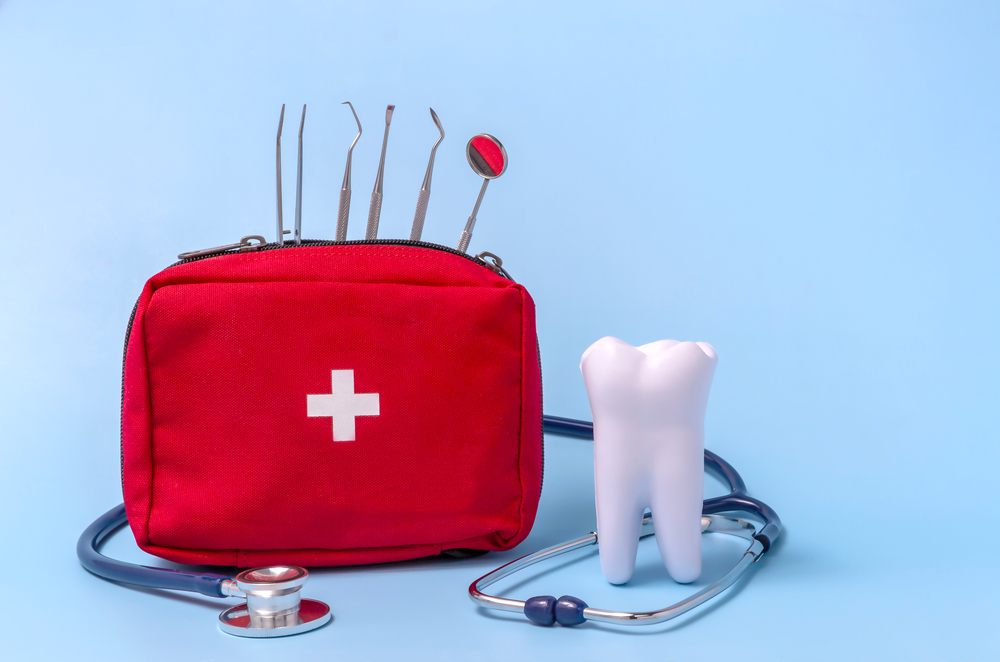 Dental health is a significant aspect of overall well-being, though often underestimated. It becomes all the more important when we consider how unexpected dental situations can arise at any given moment. Whether you experience a sudden, excruciating toothache or accidentally crack a tooth, these unforeseen circumstances underscore the critical need for an emergency dentist in Toronto. Having immediate access to such a professional is not just convenient—it's crucial in managing these dental crises promptly and effectively.
Dental Emergencies Defined
Dental emergencies typically involve situations that require immediate attention to prevent worsening conditions or even irreversible damage. Severe toothaches, knocked-out teeth, and broken dental restorations—these are a few examples that constitute a dental emergency. Such situations usually inflict significant discomfort and affect one's ability to execute regular functions like eating or speaking, making emergency dental care vital.
Availability and Accessibility of Emergency Dentists in Toronto
Thankfully, Toronto boasts a robust selection of dental professionals who provide emergency services. These emergency dentists are typically available beyond standard office hours, often extending their services to evenings and weekends. This accessibility ensures that you can receive urgent care no matter the day or time, providing much-needed relief from acute pain or discomfort.
Dealing with a Dental Emergency: What to Expect
Knowing what to expect when faced with a dental emergency can significantly alleviate anxiety. Emergency dentists in Toronto are well-equipped and prepared to handle various issues, ranging from minor cracks to significant damage requiring comprehensive procedures. The immediate goal is always to relieve pain, stabilize the condition, and formulate a treatment plan for any necessary follow-up care.
Importance of Immediate Action
The urgency of seeking prompt dental care during an emergency cannot be overstressed. Delaying treatment can allow a seemingly minor issue to escalate into a severe condition, potentially resulting in tooth loss or other significant complications. Immediate attention is not only pivotal for mitigating pain but also for preserving your dental health in the long run.
Common Unexpected Dental Situations
Unexpected dental situations can crop up in numerous scenarios. A fall on the playground could result in a chipped tooth, or a previously unnoticed cavity could suddenly escalate to intense pain. Sports activities,
too, carry the risk of traumatic dental injuries, emphasizing the necessity of emergency dental care.
Pain Management and Temporary Solutions
While immediate professional care is the ideal solution, there are ways to manage dental pain temporarily until you can see an emergency dentist. Over-the-counter pain relievers can alleviate discomfort, while applying a cold (not frozen) compress to the affected area can help reduce swelling. Rinse your mouth with a small cup of warm salt water for additional relief. But remember—these are temporary solutions, and professional treatment should be sought promptly.
How to Find a Reliable Emergency Dentist
When choosing an emergency dentist in Toronto, consider their experience, credentials, and patient reviews. A proven track record and positive feedback from previous patients are strong indicators of reliability. Additionally, verify their operating hours to ensure they can accommodate emergency situations outside regular office hours.
The Benefits of Having an Emergency Dentist
An emergency dentist offers more than just immediate treatment; they provide the reassurance of knowing that professional help is readily available when you need it most. This can significantly reduce stress and anxiety associated with dental emergencies, allowing you to focus on recovery and restoration of your oral health.
Dental First Aid Kit
Consider assembling a dental first aid kit to prepare for unexpected dental situations. This dental kit should contain essential items such as gauze for bleeding, a small container for preserving knocked-out teeth, over-the-counter pain relievers, and an oral antiseptic. These can provide initial relief and help manage the situation until professional help is reached.
The importance of having access to an emergency dentist in Toronto is undeniable. Dental emergencies, while unpredictable, can be managed effectively with prompt and professional care. By choosing a reliable emergency dentist and taking proactive measures like creating a dental first aid kit, you can mitigate the impact of these situations. Ultimately, maintaining a vigilant attitude toward your dental health will help ensure your readiness for any unexpected dental situations.