Will a healthier smile be part of your New Years resolution?
December 31, 2022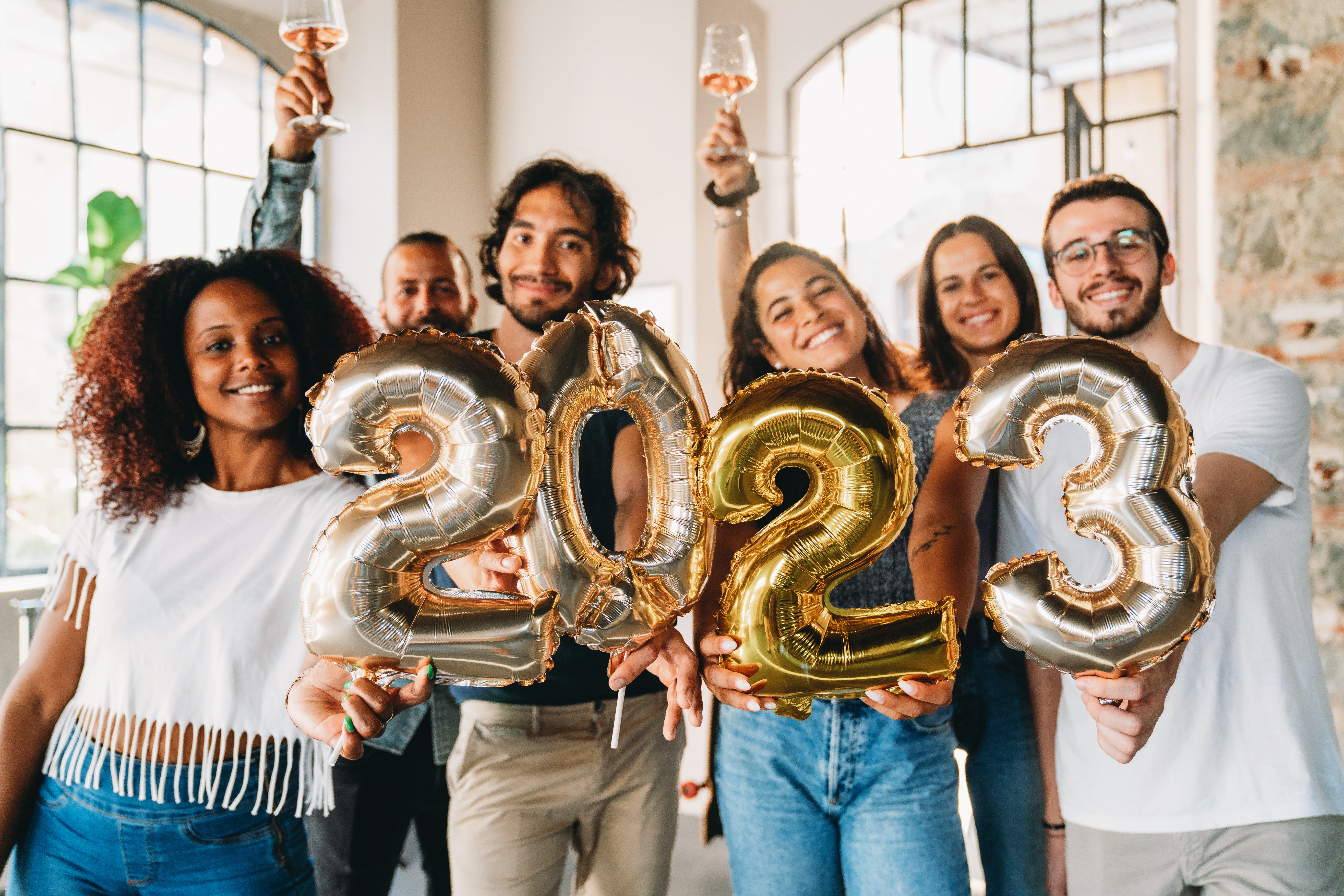 Everyone makes New Year's resolutions to improve different aspects of their lives. New Year's resolutions help us better ourselves and motivate us to keep good habits. Improving oral health can be an excellent way to start 2023. It not only makes us smile brighter but has other benefits as well.
The Importance of Making Your Smile a Priority
A beautiful smile is important but is not the only reason to maintain oral care. There are several other reasons to prioritize teeth, oral hygiene, and oral health. They are:
Stronger immune system 
The immune system protects your body from disease-causing organisms. Germs and infections can grow faster in your mouth due to the frequent passage of food, drinks, medicines, and other items. It is essential to brush and floss regularly to prevent plaque accumulation and cavities, which can result in inflammation.
Improves confidence and self-esteem 
Crooked, discolored, or cracked teeth can make you feel self-conscious when interacting with people. Proper oral hygiene will make you more confident in public interactions.
Health issues
Poor oral hygiene increases the risk of several serious diseases, like respiratory infections, heart disease, and diabetes. Frequent oral check-ups are also needed to identify issues like oral cancer.
Improves quality of life
Eating with friends and family is an integral part of our social lives. But this can get difficult when we have aching or crooked teeth. Making your oral health a priority can improve your mouth's overall functionality, enhancing your quality of life.
Include these healthy-smile resolutions
Some New Year's resolutions you can include the following:
Visit your dentist
Book dental check-ups and cleanings ahead of time, and visit your dentist at least twice a year.
Quit smoking 
Smoking increases the risk of tooth loss and gum disease and makes tooth replacement harder.
Upgrade oral health tools
Upgrade dental hygiene tools like toothbrushes, tongue cleaners, and floss. Make a note in your calendar to change your toothbrush every 3-6 months. You can also try using electric toothbrushes.
Stay away from sugar
Sugary snacks and beverages can coat your teeth, causing cavities and tooth damage.
Be hydrated
Prevent your mouth from getting dry and becoming a hotbed for bacterial growth by drinking enough water.
Two and two
Maintain consistency brush and floss twice a day for two minutes. Use a timer to make sure you are brushing correctly.
Prevention and protection
Grinding and clenching can also cause tooth damage. To avoid these problems and protect your teeth, consider wearing a night guard or speaking with your dentist about Botox Therapeutics.
Healthy diet 
Eat foods good for teeth and gums, like leafy vegetables, nuts, apples, pears, and cheese. Include calcium and protein in your diet.
Natural supplements
Consult with your dentist and include natural supplements and vitamins in your diet.
Make an on-the-go dental kit
Include oral hygiene products like floss, travel-size mouthwash, toothpaste, and lip balm in a mini dental kit for on-the-go use at your office or school.
Don't delay! Start your healthy smile journey now
Although starting the New Year with a list of goals is exciting, you don't have to wait until January 1st. Why not get ahead of the game and start working on oral health and oral hygiene now?
It is easy to ignore or put off dental treatments or procedures, but visiting your dentist early on is crucial. Prolonging dental treatments can worsen any dental issue you may have, like gum disease or a cavity. Many people also book dental appointments during the new year, so it may be challenging to get an appointment if you delay it too much. Getting the procedure done early is also better to give yourself ample time to heal.
Some services you can book to make your smile beautiful include:
Cosmetic dentistry
Using cosmetic dentistry, you can correct your tooth imperfections and improve your oral health. Most procedures have a short recovery time and long-lasting results with proper care.
All-on-4 dental implants 
Implants preserve oral integrity and protect the jawbone from deterioration, enabling you to chew any food you want without worrying.
Professional teeth whitening
In this treatment, safe chemicals are used to make your teeth sparkly white without causing any damage to your oral health.
Botox Therapeutics
This is the best treatment for numerous issues like bruxism, TMJ disorders, and migraines/headaches. It works by blocking neurotransmitters causing muscle contractions.
Dental cleanings and fillings 
This treatment can be used to prevent tooth decay, cavities, gum disease, and bad breath. It also removes stains and improves oral health.
Maintaining your oral health is vital to the overall health of your body. More than brushing and flossing daily is required to protect you from dental issues. You have to pay regular visits to your dentist for comprehensive oral health protection. Make a New Year resolution to visit your dentist regularly to keep your smile beautiful and healthy.