Top Oral Health Challenges To Take Part In Right Now!
July 07, 2023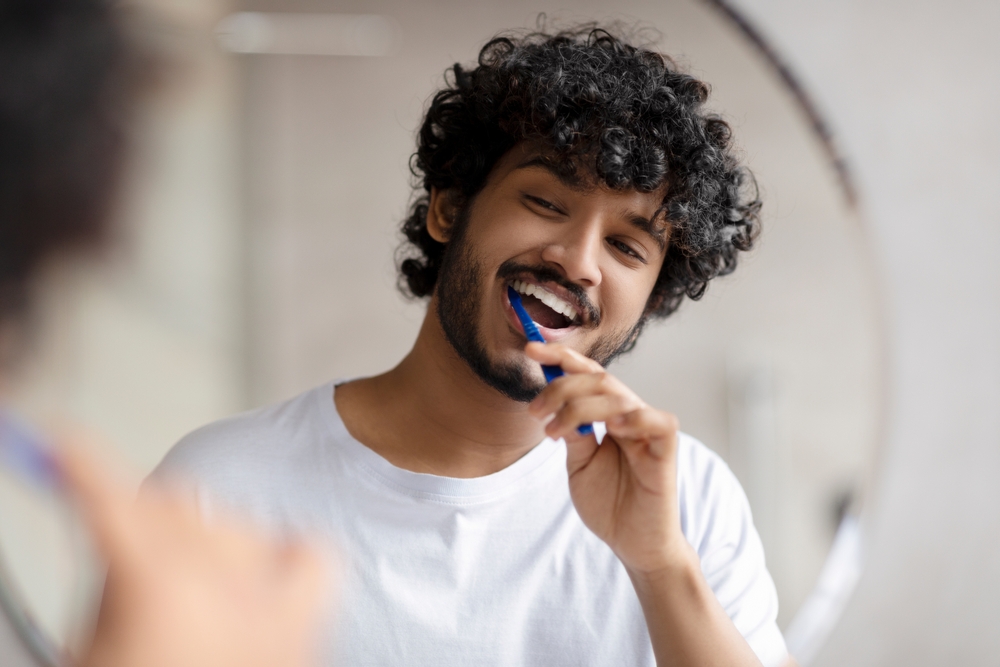 Maintaining optimal oral health is crucial for overall well-being. Regular dental check-ups and a proper oral hygiene routine are essential for healthy teeth and gums. To encourage individuals to prioritize their oral health, we present ten exciting challenges that promote good oral hygiene practices. By participating in these challenges, individuals can experience the benefits of improved dental health while also having fun along the way. Remember, visiting your Toronto dentistry professional regularly is key to maintaining optimal oral health and gum health.
The 30-Day Brushing Challenge:
Commit to brushing your teeth for the recommended full two minutes twice a day, every day, for a month. This challenge helps establish a consistent brushing routine and ensures you give your teeth the attention they deserve.
Flossing for Two Weeks Straight:
Challenge yourself to floss your teeth daily for two weeks. This practice helps remove plaque and food particles from areas that your toothbrush cannot reach, promoting healthier gums and preventing cavities.
Say No to Sugary Drinks:
For one month, eliminate sugary beverages from your diet. Substitute them with water or unsweetened drinks. Reducing sugar intake helps protect your teeth from decay and minimizes the risk of developing cavities.
The Cleanings and Fillings Challenge:
Schedule an appointment with your Toronto dentist for a comprehensive dental cleaning and examination. The challenge is maintaining the appointment, trying to avoid rescheduling, and booking future appointments during that visit. This challenge ensures that you stay on top of your oral health by promptly addressing any existing dental issues. Commit to this challenge even further by rewarding yourself with brand-new oral care and oral hygiene products.
The Twice-Weekly Mouthwash Challenge:
Incorporate mouthwash into your oral hygiene routine by using it twice a week for a month. Mouthwash helps kill bacteria and freshen your breath, complementing your brushing and flossing efforts.
Limit Snacking Challenge:
For two weeks, challenge yourself to limit snacking between meals. Frequent snacking can expose your teeth to acid attacks and increase the risk of tooth decay. Opt for healthier alternatives or enjoy a well-balanced meal instead.
Take the Cosmetic Dentistry Exploration Challenge:
Research and explore different cosmetic dentistry procedures available, such as teeth whitening, veneers, or orthodontic treatments. Learn how these procedures can enhance your smile and boost your confidence.
The Sugar-Free Gum Challenge:
Chew sugar-free gum after meals for one month. Chewing gum promotes saliva production. Saliva assists oral health by washing away food debris and neutralizing acids that can harm your teeth.
The Mindful Eating Challenge:
Practice mindful eating by chewing your food slowly and thoroughly. This challenge not only promotes better digestion but also allows your saliva to mix with food properly, aiding the breakdown of carbohydrates and reducing the risk of tooth decay.
The Daily Water Intake Challenge:
Drink an adequate amount of water daily for a month. Use a tracker to encourage your daily hydration. Staying hydrated promotes saliva production; it aids in safeguarding your teeth and gums against detrimental bacteria that can potentially lead to oral issues like tooth decay and gum disease.
Taking part in oral health challenges is an excellent way to prioritize your dental care, have fun, and experience the benefits of improved oral hygiene. By participating in these challenges, such as the 30-Day Brushing Challenge or the Cleanings and Fillings Challenge, you can establish healthy habits and protect your teeth and gums from potential problems. Remember, regular visits to your Toronto dentistry professional are essential for maintaining optimal oral health. Embrace these challenges, and enjoy the rewards of a healthier, more beautiful smile!